Reversing MetS to Improve Employee Health and Reduce Costs
Date
Thu, Aug 15, 2019, 01:00 PM – Thu, Aug 15, 2019, 02:00 PM
Event Host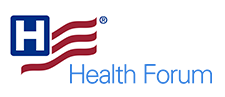 Contact Information
Kristin Oliver
3128952546
Description
Reversing MetS to Improve Employee Health and Reduce Costs
Case Studies from Genesis Health System and University of Texas System
Thursday, August 15, 2019
1 - 2 p.m. Eastern; noon - 1 p.m. Central; 10 - 11 a.m. Pacific
As the obesity epidemic continues to grow, employers are committed to keeping their employees healthy and their health care spend low. Wouldn't it be nice to know what works and avoid costly, hard-to-implement solutions that make little to no impact?
In this webinar, Kevin Greenley, manager of Genesis Health System's Genesis at Work program, and Claire Hahn, manager of wellness programs at the University of Texas System, join Ted Holden, vice president of national accounts and commercial markets at Naturally Slim, to discuss how Genesis and UT System are reversing the crippling effects of obesity-related disease with the help of the nation's leading digital counseling program. They'll explore what strategies work (and what don't), examine ways to overcome challenges unique to the health care field, and introduce an innovative solution that will drive clinical results and measurably improve employee health for the long-term.

Attendees Will Learn:
How to lower health care costs and improve the health of their employees for the long-term by leveraging a digital, behavioral counseling solution.

Marketing methods that boost employee engagement.

Clinical and financial outcomes associated with Naturally Slim implementation.

Speakers:

Kevin Greenley
Manager, Genesis at Work
Genesis Health System
Davenport, Iowa

Claire Hahn
Manager, Wellness Programs
University of Texas System (which includes, MD Anderson Cancer Center, UT Health Science Center at Tyler, UT Medical Branch at Galveston, and UT Southwestern Medical Center)
Texas

Ted Holden
Vice President of National Accounts & Commercial Markets
Naturally Slim
Sponsored By