The State of Health Care Interoperability in 2019
Date
Wed, Jun 05, 2019, 01:00 PM – Wed, Jun 05, 2019, 02:00 PM
Event Host
Health Forum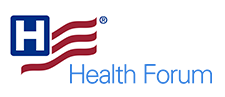 Contact Information
Kristin Oliver
3128952546
Description
The State of Health Care Interoperability in 2019

Wednesday, June 5, 2019
1 - 2 p.m. Eastern; noon - 1 p.m. Central; 10 - 11 a.m. Pacific

The landscape of health IT is constantly changing. With the rollout of new technologies and monthly legislation updates, staying up-to-date with health IT interoperability can be a challenge.
We've built this webinar to help you become an advocate for interoperability in your organization. You'll walk away with a greater understanding of the history of health care interoperability, its benefits, and how Formstack can help you achieve it.
Attendee Will Learn:
A history of health care interoperability legislation.

An overview of the barriers to nationwide interoperability.

A Formstack user story example.

Tips for achieving interoperability at your organization.
Speakers:

Beau Brooks
Senior Vice President of Sales and CX
Formstack
Colorado Springs, Colo.
Kevin Howell
IT Director of CRM
AdventHealth
Altamonte Springs, Fla.
Sponsored By