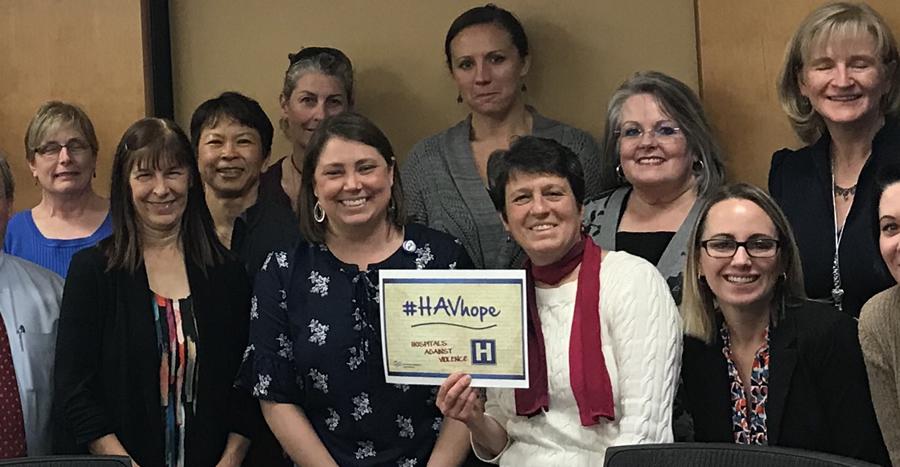 #HAVhope Friday: Day of Awareness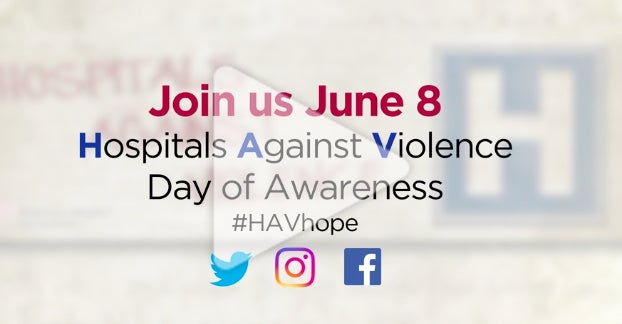 #HAVhope Friday: National Day of Awareness unites hospitals, health systems, nurses, doctors and other professionals from across the country, as well the local and national organizations they work with, to combat violence through the use of digital media. #HAVhope will provide an important visual demonstration that the health care community stands together and with others in the community to combat violence in our workplaces and communities.
On June 8, the second annual Hospitals Against Violence Hope (#HAVhope) Friday will focus national attention on ending all forms of violence with a digital media campaign – shared tweets, posted photos and other online efforts. We encourage participation in the following ways:
---
How can you support #HAVhope day?
Share a photo on June 8 of yourself holding hands with others in your community or workplace committed to combating violence. This collection of photos will provide a visual to demonstrate that we stand together to combat violence. Download a sign here.
Use #HAVhope on social media to highlight your work or commitment to combat violence in your community or workplace.
Hospital, Health System or community organization? We encourage you to highlight efforts in which your organization has been or expects to be involved in that bring awareness to or promote community violence prevention and workplace safety through social media by using the #HAVhope tag.