Information and Tools on Maternal Mental Health
Below are tools and other educational resources from national organizations the AHA recognizes and/or works with in improving maternal mental health outcomes.
Founded in 2011, 2020 Mom is a non-profit organization focused on closing the gaps in maternal mental health. In its first 10 years, 2020 Mom surveyed and shared the national landscape, identified the complex barriers to care, convened multi-sector change agents, identified best practices, and led substantive state and federal policy work.
Maternal Opioid Misuse (MOM) Model – Addresses fragmentation in the care of pregnant and postpartum Medicaid beneficiaries with opioid use disorder (OUD) through state-driven transformation of the delivery system surrounding this vulnerable population. By supporting the coordination of clinical care and the integration of other services critical for health, wellbeing, and recovery, the MOM model has the potential to improve quality of care and reduce costs for mothers and infants.
The purpose of Postpartum Support International is to increase awareness among public and professional communities about the emotional changes that women experience during pregnancy and postpartum. Approximately 15% of all women will experience postpartum depression following the birth of a child. Up to 10% will experience depression or anxiety during pregnancy. When the mental health of the mother is compromised, it affects the entire family. PSI has members throughout the world, including professional caregivers, public health professionals and researchers, students, parents, and community supporters. The site contains comprehensive information on the topic and screening recommendations.
Maternal Mental Health Leadership Alliance (MMHLA) is a nonpartisan nonprofit organization dedicated to promoting the mental health of mothers and childbearing people in the United States with a focus on national policy and health equity. MMHLA advocates for improved maternal mental health care and serves as a clearinghouse of information related to maternal mental health. MMHLA advocates for programs, policies, and practices that address health disparities with the goal of equity in maternal mental health; supporting initiatives that specifically address racial and economic inequities; and ensuring that all women and childbearing people are routinely educated about and screened for maternal mental health conditions and have access to quality care.

MMHLA and the March of Dimes are leading a year-long effort, Perinatal Mental Health Screening Project, to address screening for mental health conditions during pregnancy and the year following pregnancy with a specific focus on WHEN to screen. The goal of the project is to synthesize existing screening guidelines from a variety of organizations into a cohesive approach to educate and screen pregnant and postpartum people throughout the two-year timeframe during pregnancy through one full year postpartum. Input and feedback will be included from public and private organizations in maternal-child health, mental health, affiliated providers, payors, and individuals with lived experience. The AHA serves on the project's working group.
The National Maternal Mental Health Hotline provides 24/7, free, confidential support before, during, and after pregnancy. The Hotline offers callers:
Phone or text access to professional counselors
Real-time support and information
Response within a few minutes, 24 hours a day, 7 days a week
Resources
Referrals to local and telehealth providers and support groups
Culturally sensitive support
Counselors who speak English and Spanish
Interpreter services in 60 languages
Developed by First Year Cleveland's Pregnancy and Infant Loss Committee and the Healthy Neighborhoods Committee of Healthy Cleveland, this 20-minute film follows a day in the life of a Black pregnant woman. It explores the toxic stress, microaggressions, racial inequities that impact the health of Black moms and their birth outcome. AHA members can purchase the film for a discounted price. The film is currently being used by hospitals, health systems and a variety of community stakeholders to set the stage for robust conversations among health care staff, social services professionals, educators, policy makers, women and their families about issues that are critical to improving health equity.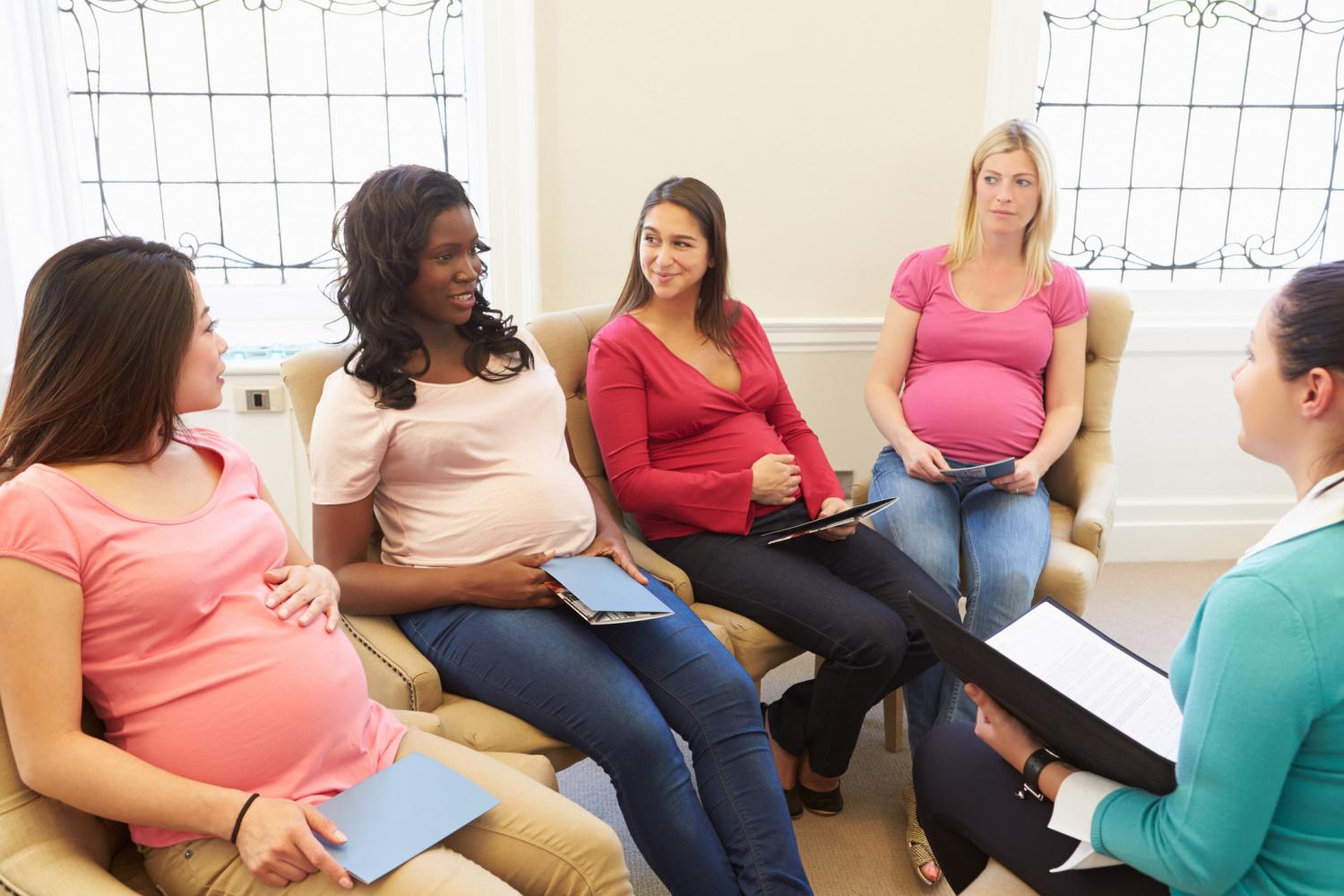 More Maternal Health Resources