Tackling the Threat of Antimicrobial Resistance: Take the CDC AMR Challenge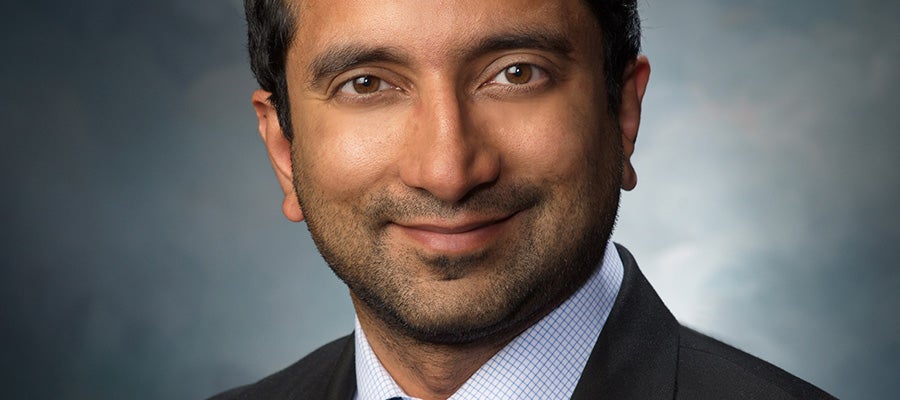 When patients aren't feeling well, they often want not only good care but also fast results. They want to get back to their daily routines, ready for that big vacation, or at their very best for their daughter's wedding. And, they can be very persistent. While it is easy to provide a prescription for antibiotics, clinicians must serve as responsible leaders for their patients and for the health of the general public by practicing good stewardship and acting in the best interest of all patients.
The Centers for Disease Control and Prevention (CDC) has declared antimicrobial resistance (AMR) one of the greatest current public health threats. AMR has led to an estimated two million infections with drug-resistance bacteria and 23,000 deaths annually in the U.S.
Drug-resistant pathogens complicate patient care while increasing morbidity and mortality. These complications have led to an estimated $20 billion in health care expenses and $35 billion in societal expenses annually in the U.S.
In fact, AMR is projected to be the number one killer by 2050 – outpacing cancer. It's time to stop the madness.
Join me in taking the CDC AMR Challenge to tackle the pressing issue of antimicrobial resistance in order to ensure a holistic, multidisciplinary approach in combatting AMR at the regional and national levels.
Launched last week at an event I attended in New York City, the CDC AMR Challenge is a way for hospitals, health systems and other health care providers to join with governments, private industries, and non-governmental organizations worldwide to make formal commitments that further the progress against antimicrobial resistance. This effort serves as a reminder that the health of each person is connected to the health of others.
This new challenge matters because antimicrobial resistance is a crisis that must be managed with the utmost urgency. Antibiotic prescribing in all health care settings must improve. The only way clinicians can win this battle is through judicious and appropriate use of antibiotics.
In addition to taking the challenge, I hope you join me in making a steadfast commitment to follow these practical strategies based on CDC's core elements for antibiotic stewardship programs in hospitals, nursing homes and outpatient facilities.
Leadership Commitment: Dedicating necessary human, financial and information technology resources.
Accountability: Appointing a single leader responsible for program outcomes. Experience with successful programs show that a physician leader is effective.
Drug Expertise: Appointing a single pharmacist leader responsible for working to improve antibiotic use.
Action: Implementing at least one recommended action, such as systemic evaluation of ongoing treatment need after a set period of initial treatment (i.e. "antibiotic time out" after 48 hours).
Tracking: Monitoring antibiotic prescribing and resistance patterns.
Reporting: Regular reporting of information on antibiotic use and resistance to doctors, nurses and other relevant staff.
Education: Educating clinicians about resistance and optimal prescribing.
These strategies align with the AHA's commitment to help our members prevent infections, reduce the spread of germs and improve the use of antibiotics wherever they are used. Specifically, we want to make it easier for member organizations to improve antibiotic use, implement targeted assessments for infection prevention (TAP), support containment of emerging resistance with state and local health departments and provide patient education on AMR.
These strategies also support the five commitments behind AHA's Advancing Health in America strategic plan — access, value, partners, wellbeing and coordination — to help make health care more affordable for your patients and community.
For more information on AMR and AHA antibiotic stewardship resources, visit https://www.aha.org/topics/antibiotic-stewardship.