AHA Rural Health Care Leadership Conference to spotlight innovative ideas, thoughtful insights and tested strategies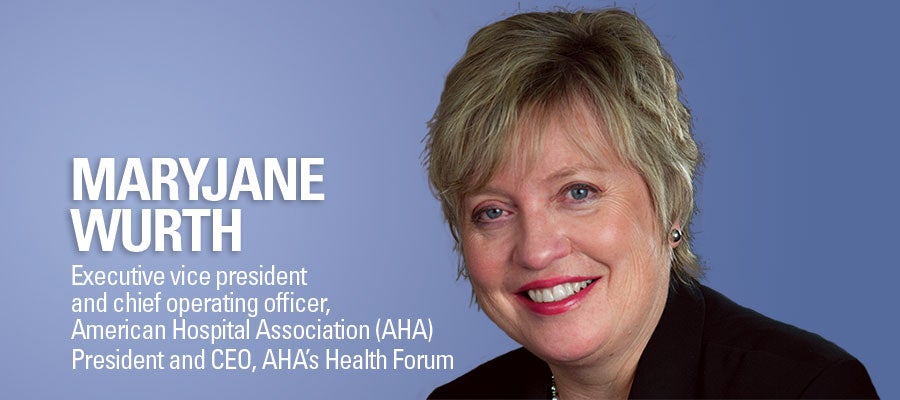 Preserving the economic health and viability of the nation's rural hospitals is critically important for us all, especially the approximately 62 million Americans who live in rural areas and depend on the nearest hospital for most of their care needs.
Sustaining rural hospitals and positioning them for a healthy future is a chief focus of the 32nd Annual AHA Rural Health Care Leadership Conference, to be held Feb. 3-6 in Phoenix. The conference will offer senior executives, physician leaders, trustees, nurse executives and community leaders the chance to absorb powerful insights and ideas directly from the nation's leading rural hospitals and health systems.
Combining thought leadership and applied learning, the conference will showcase prominent leaders from inside and outside of health care who offer unique perspectives and solution-oriented thinking on many timely topics, such as pursuit of innovation and value.
The program features:
Content focused squarely on the unique and urgent challenges faced by rural providers and their communities.
Thought-provoking keynote presentations to drive the pursuit of innovation and leadership excellence.
Educational programming designed specifically for trustees.
Numerous opportunities to network with fellow rural health care leaders and field partners.
Attendees of the conference can expect to:
Gain practical tools for achieving peak operational and clinical performance while improving affordability.
Understand what the latest developments in Washington, D.C., mean for rural hospitals and their communities.
Revitalize leadership, boost governance expertise and create a renewed culture.
Strengthen their hospital's capacity to deliver value-based care through strategic partnerships and collaborations.
Engage clinical talent and enhance care delivery through innovative workforce approaches.
Explore how virtual health technologies are improving access to care.
Facing challenges that range from low patient volume to unrealistic government reimbursement formulas, now is the time to find new and better ways to advance affordability and value in rural health care. This year's AHA Rural Health Care Leadership Conference offers an unparalleled opportunity to learn and share with leaders innovating at the forefront of change.
Please visit our conference webpage for more information.
Wurth is executive vice president and chief operating officer of the AHA and president and CEO of AHA's Health Forum.