Addressing disparities to improve maternal health for all women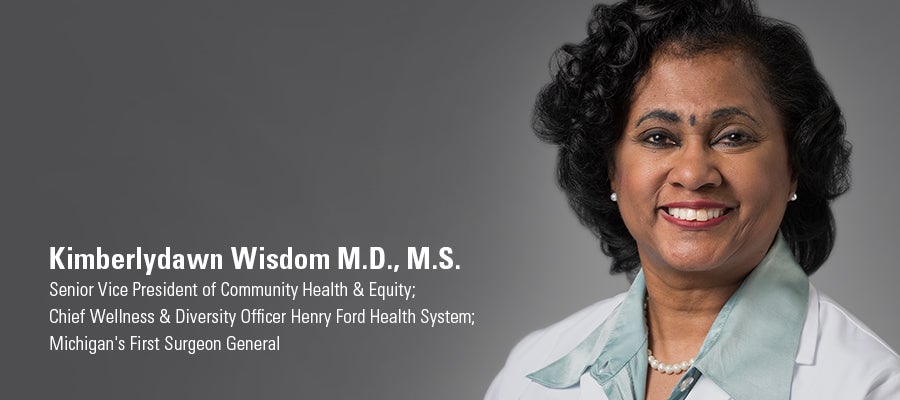 Despite spending more than any other country on maternity care, the maternal mortality rate in the U.S. increased from 17 deaths per 100,000 live births in 1990 to 26 deaths per 100,000 live births in 2015.
According to the Centers for Disease Control and Prevention, the most notable disparity in mortality rates in the U.S. is defined by race. Black women die at a rate that ranges from three to four times the rate of their white counterparts – 42 deaths per 100,000 live births among black women versus 12 deaths per 100,000 live births among white women as of 2010.
We must address the racial, ethnic and socioeconomic disparities that increase the risk of negative perinatal outcomes for women of color. Hospitals and health systems across the country are coming up with innovative programs that are focusing on these issues, and the AHA's Institute for Diversity and Health Equity is sharing successful examples with the field.
At my organization, Henry Ford Health System, we helped launch the Women-Inspired Neighborhood (WIN) Network, which empowers Detroit-area mothers to live their best, healthy lives so that their babies thrive beyond first birthdays. The WIN Network, a result of the Detroit Regional Infant Mortality Reduction Task Force developed by Henry Ford Health System, Detroit Medical Center, Beaumont-Dearborn Healthcare System and St. John Providence Health System, is the nation's first program to pilot an enhanced model of group prenatal care with community health workers and certified nurse midwives.
Some of the results to date follow.
WIN Network program – Cohort I:
Served 364 African-American women between the ages of 18-34, having zero preventable infant deaths and better-than-average rates of pre-term and low-birthweight deliveries.
Helped over 1,000 non-pregnant women improve knowledge around infant mortality, health literacy, healthy living and family planning.
Provided training to more than 500 providers and health professionals through WIN's "Sew Up the Safety Net for Women & Children" health care equity training.
WIN Network program – Cohort II:
154 babies born as of April 1, 2019
Average birth weight was 6.76 pounds
Average gestational age was 39.3 weeks
253 women attended at least one group
183 women actively enrolled (attended at least three group sessions)
143 (92 percent) of mothers initiated breastfeeding upon delivery
Hospitals and health systems have worked to improve outcomes, but there is much more to do to pursue advancements in maternal care, particularly around best practices in prenatal, hospital and post-partum care. And the AHA is committed to helping hospitals and health systems on these efforts.
The AHA's Better Health for Mothers and Babies initiative is a multi-pronged approach to enable the field to advance best practices and urge adoption of those practices that are most effective in reducing maternal harm. See the initiative's webpage for more resources and tools.
Kimberlydawn Wisdom, M.D., M.S., is Henry Ford Health System's senior vice president of community health and equity, and its chief wellness and diversity officer. She also is chair-elect of the AHA's Institute for Diversity and Health Equity.