Hear her…listening could save lives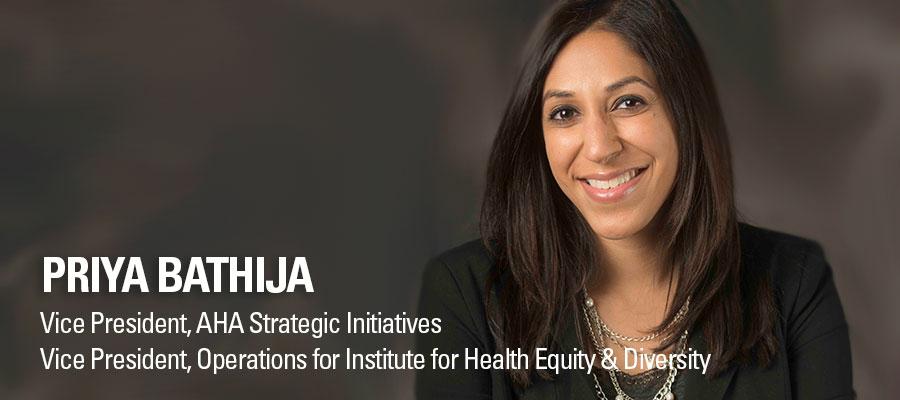 The gift of a new life shouldn't come at the expense of an existing one. Yet every year, more than 700 women die from pregnancy- and delivery-related complications.[i] Another 50,000 women suffer severe health problems related to pregnancy. And, these complications are disproportionately affecting Black and American Indian/Alaska Native women.[ii]
Maternal mortality and morbidity is a growing concern for hospitals and communities across the country. There are many causes for this, including structural inequities and the lack of consistent access to comprehensive care. Even one death is one too many, especially when we know that two-thirds of these deaths can be prevented.[iii] That's why, through AHA's Better Health for Mothers and Babies initiative we are focused on reducing preventable complications related to childbirth.
Our effort is right in sync with a new campaign launched by the Centers for Disease Control and Prevention that shares this same goal. The CDC's Hear Her campaign acknowledges that women know their own bodies better than anyone and can often tell when something does not feel right. In addition to raising awareness of potentially life threatening warning signs during and after pregnancy, the campaign encourages providers, partners, friends and family to listen to women during pregnancy and the postpartum period. Listening and acting quickly can save lives.
We have seen many examples of hospitals opening the lines of communication between their care teams and pregnant women – during and after pregnancy. For example, Providence Health & Services in Oregon has partnered with The Healthy Birth Initiative in a variety of ways to improve communication with pregnant women and open the doors of communication between caregivers and communities of color.
And Brookings Health System in South Dakota has created a volunteer doula program to help pregnant women be more involved in their own care. Doulas from the community offer resources, education, emotional support and active listening that help pregnant women have safe and healthy deliveries.
There are many examples of this kind of good work, but more is needed. Expectant and new moms have made it clear they want to be heard, especially at this vulnerable time in their lives. Care teams need to create an environment where women are encouraged to speak out and receive a response from their care team. We want every woman to know they will be treated with dignity, have their voice valued, and be included as a respected member of their care team.
We strongly urge you to review the CDC's resources, including conversation guides, social media graphics and videos, and to share them broadly to raise awareness among your providers, patients and communities. As you do that, we'll continue to share additional resources to improve maternal mortality and morbidity in the upcoming months through our Better Health for Mothers and Babies effort.
Has your hospital taken steps to increase communication with mothers before, during or after pregnancy? If so, I want to hear about it. Contact me at pbathija@aha.org.
Priya Bathija, JD, MHSA, serves as AHA's vice president of strategic initiatives, which encompasses the association's efforts on maternal and child health.