Blog: New website, interactive modules aim to reduce OUD stigma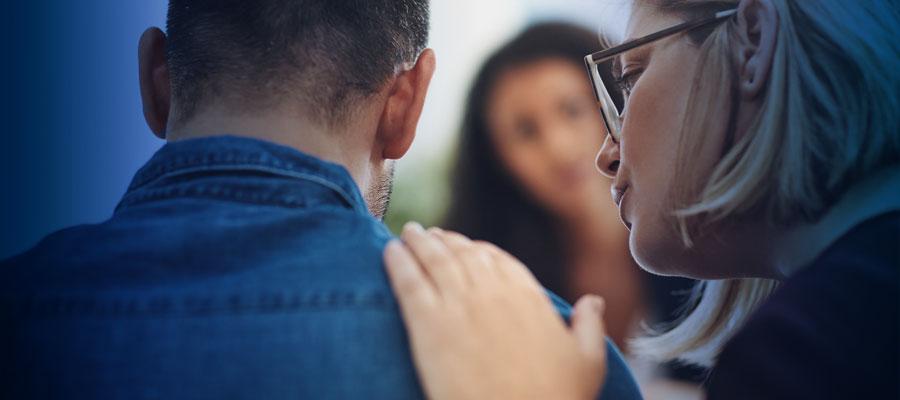 The word "stigma" originates from the Greek word "stizein," a mark burned onto the skin of slaves to symbolize their status in the ancient social hierarchy. Today, "stigma" is used to describe the mark left on our collective consciousness; often, the resulting stereotypes have a profound effect on individuals suffering from mental illness, including substance and opioid use disorders (OUD). This leads to discrimination and creates barriers for people to seek treatment and access care, which can lead to the worst possible outcome: death.
Clinicians have a responsibility to address the opioid epidemic, which many consider the public health crisis of our time as deaths continue their dramatic rise nationwide. That's why the AHA and Dell Medical School at the University of Texas at Austin worked to strengthen and enhance the AHA's opioids and stigma website to place greater focus on the importance of reducing the negative connotations around OUD, shift our attention on the underlying causes of the disorder and help us see patients as people worthy of the best available care. Use these webinars, podcasts and in-depth resources to educate your workforce in your hospital and health system.
Dell Medical School also recently launched the Reducing Stigma Educational Tools (ReSET). The modules are interactive online learning activities specifically designed to reduce the stigma of OUD. The content includes original videos of people with experience in recovery, incorporating important topics such as stigma's history and historical significance; how stigma reduces access to care; steps that can be taken to eliminate stigma, including appropriate patient-centered language and motivational interviewing; and a section on medications for OUD.
The free educational content is appropriate for all health professionals, including learners at any level of training and practicing professionals. There are also free continuing education credits for physicians, nurses, social workers and pharmacists.
We know the world needs more compassion right now. Let's remove those harmful marks of stigma. Let's unlearn the clinical approaches that can result in patients feeling shame and mistrust and avoidance of the medical community. And instead, let's apply evidence-based approaches and understanding to effectively serve some of our most vulnerable patients. There's much to be done, but there are simple steps we can and must take – starting today.
Richard Bottner is a physician assistant and affiliate faculty member in the division of hospital medicine at Dell Medical School at the University of Texas at Austin.
Rebecca Chickey is the AHA's senior director of Behavioral Health Services, field engagement.