Flawed Report Aims to Deflect Attention From Role Insurer PBMs Play in High Drug Costs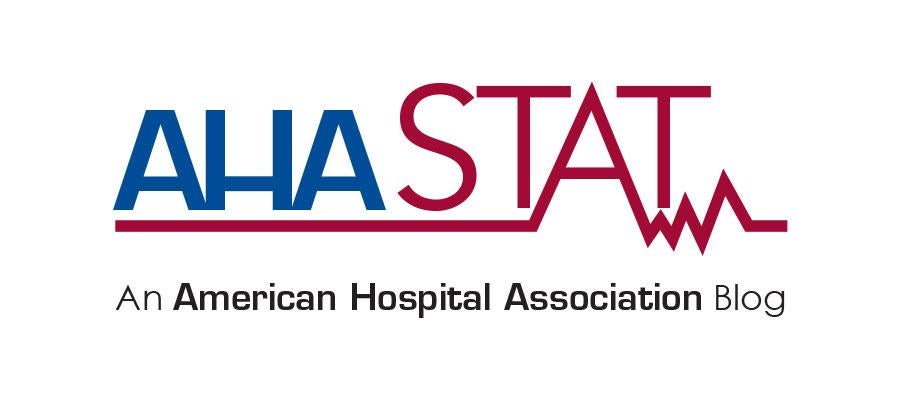 A new AHIP "report" suggests that hospitals are significantly marking up the costs of drugs to the detriment of patients. They make baseless claims that specialty pharmacies, many of which insurers conveniently own through their pharmacy benefit manager (PBM) affiliates, provide a lower-cost alternative for patients. Yet, the report offers no evidence that health insurance companies steering patients to their own specialty pharmacies actually lower premiums and out-of-pocket costs for their beneficiaries nor does the report mention the extent to which these actions contribute to their rising revenues and profits and raise safety issues for patients.
The report, which is fraught with half-truths and methodological flaws, is nothing more than a blatant attempt to deflect from the obvious – insurance companies continue to raise premiums for their enrollees and employer clients while pocketing billions in profits. As certain commercial insurers continue to push forward with their profit-centered approach to health care, hospitals are focused on providing 24/7 care to patients and are doing so while operating on negative or razor-thin financial margins. Here are some of the most salient issues with the report:

There are serious patient safety risks associated with brown bagging and white bagging that the report fails to acknowledge. Not only do these policies circumvent established safety systems designed to ensure safe ordering and management of patient medications in a health care facility, but they can and have caused delays in time-sensitive patient care when medications are not delivered on time or were improperly stored during the shipping process. Hospitals and health systems have demonstrated the value of the current buy-and-bill system, which allows for a more nimble and patient-focused approach to care delivery. This is in stark contrast to the profit-focused motives behind white and brown bagging programs.

Hospitals don't set drug prices, drug companies do. The report selects 10 of the highest cost drugs on the market. The reason these drugs are so expensive is the direct result of decisions made by drug companies. Those companies, and those companies alone, determine the price of their drugs. Not only do we continue to see drug companies launch new drugs at record prices, but they also continue to increase the prices of drugs already on the market at a rate faster than inflation. Further, continued efforts by PBMs to take advantage of an appallingly opaque drug pricing system can often lead to steering patients toward higher cost drugs in order to secure larger rebates for themselves without any transparency about how much of those savings are used to lower premiums and how much are used to line shareholder pockets. Together, the practices employed both by drugmakers and PBMs feeds into the nearly 20% growth in drug expenses per patient for hospitals in 2022 compared to pre-pandemic levels.
The report's sweeping conclusions are drawn from data from a grand total of 10 drugs. Hospitals provide thousands of drugs to patients, and one cannot draw any meaningful conclusions from looking at such a small sample size.

The report is so superficial in describing its methodology that it is unclear whether they have done a true apples-to-apples comparison of costs between hospitals and specialty pharmacies. The report states that hospital costs were determined by looking at the total drug claim cost for a single day of treatment, while specialty pharmacy costs were determined by looking at the total drug claim cost for a single drug treatment. In reality, a hospital patient could have multiple treatments of a drug on the same day, in addition to necessary medical consultations or appointments prior to, during and after receiving treatment. It is unclear to what extent the report's stated costs for hospitals may include other services a patient received that day that may not be directly related to drug costs. Meanwhile, these costs are compared to a single drug treatment at the specialty pharmacy. The methodology also fails to note the way they calculate hospital costs for storing, handling, compounding, and administering the drug to a patient, all of which may be included in some form as part of the total claim amount. These costs appear to be excluded when looking at just the cost of the drug when administered in a specialty pharmacy.

The report does not account for potential differences in the patient populations receiving drugs at the hospital versus a specialty pharmacy. It is well-documented that hospitals on average treat a sicker and more complex patient population than other care delivery settings, including physician offices. For example, a patient receiving drug treatments at the hospital may have multiple comorbid conditions, which would explain the need for hospital-level care as opposed to receiving care in another setting. By not accounting for these differences, the report inappropriately fails to distinguish how different care settings and patient populations impact cost.
America's hospitals and health systems remain committed to delivering safe, effective, and high-quality care to the patients they serve 24 hours a day, 7 days a week. High and rising drugs prices, as well as unaffordable cost-sharing requirements imposed by health plans, put considerable strain on patients and hospital resources. These resources hospitals need to deliver a wide range of high-acuity services that only they can provide, as well as to continue serving as the only site of care that treats all patients regardless of ability to pay.
Neither health insurers, nor their PBM and specialty pharmacy affiliates, have any such obligation to their communities. We strongly disagree with this self-serving "report" that only serves to deflect attention away from these wealthy middlemen.
Mark Howell is AHA's director of policy and patient safety. Bharath Krishnamurthy is AHA's director of health analytics and policy.