America's Hospitals and Health Systems Remain More Dedicated than Ever to Patient Safety and Quality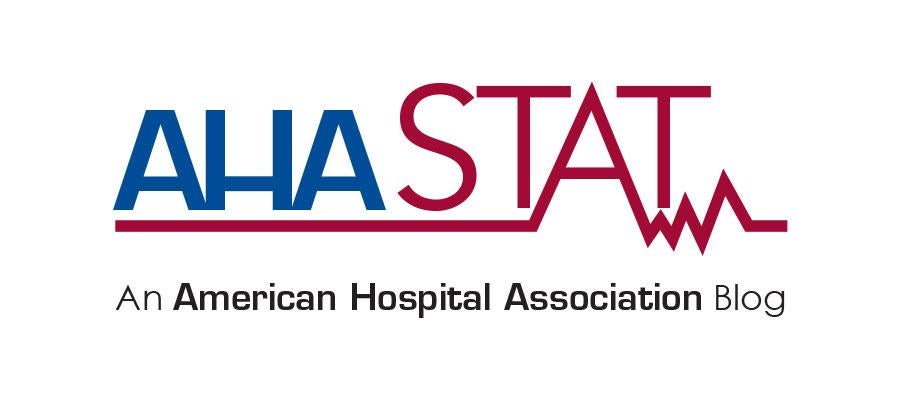 Hospitals have always worked diligently to improve patient safety, making many important strides in the last two decades. Yet, various reports and rankings of hospital performance in recent months might lead you to believe that hospitals have taken their foot off the gas. This couldn't be further from the truth. In fact, hospitals have never stopped focusing on improving the care they provide, even under the unprecedented circumstances of the COVID-19 pandemic.
In addition to implementing processes to make continual improvements, hospitals have been transparent about sharing their progress in improving quality and safety. For example, nearly two decades ago, hospitals helped create Hospital Compare (now Care Compare), a government website where consumers can find a wide range of information about hospital quality.
Our field has made bold changes to improve care quality and safety leading up to the pandemic, with patients reporting more favorable hospital experiences. Federal data show that hospitals made care safer by significantly reducing healthcare-associated infections (HAIs) between 2015 and 2019, including:
A 31% reduction in central line-associated bloodstream infections (CLABSI);

A 26% reduction in catheter-associated urinary tract infections (CAUTIs);

An 18% reduction in Methicillin-resistant Staphylococcus aureus (MRSA) infection; and
A 42% decline in Clostridiodes difficile (C. diff) infections.
Now, we are beginning to see in publicly reported data the impact COVID-19 has had. Certainly, the once-in-a-century pandemic made it more challenging for hospitals and health systems to do everything and that includes continuing their quality improvement gains. Instead, they had to focus on:
Balancing an influx of COVID-19 patients while keeping the doors open to all others needing care;

Managing an increase of sicker patients (both with COVID-19 and without) who were spending longer periods of time in the hospital, including on mechanical ventilators and with central-line catheters;

Operating with workforce shortages that periodically reached a critical level;

Facing extraordinary worldwide shortages of needed drugs and devices, including personal protective equipment (PPE);

Temporarily expanding capacity to meet critical treatment needs; and

Confronting rapidly evolving and sometimes conflicting federal and state requirements, dealing with elevated levels of inflation for equipment, drugs, and labor, and integrating into the care team temporary workers, and other staff who were working outside of their normal roles simply to care for the vast influx of patients.
In the midst of the crisis, hospitals remained as attentive as ever to patient safety, with recent data underscoring hospitals' important successes in maintaining good outcomes for patients. An April 2023 JAMA study of healthcare-associated infection rates across 5 million hospitalizations in 182 hospitals from 2020-2022 showed that HAI occurrence among inpatients without COVID-19 was similar to that during 2019 despite the incredible strain on the health care system. Sustaining the lower level of infections among non-COVID-19 patients is a testament to the skill and dedication of our health care workers to maintain safety even in rapidly evolving circumstances.
It is also important to highlight that the pandemic posed unprecedented challenges to how hospitals collect and submit quality data, and how CMS implements its quality measurement and value programs.
No quality measurement program, including CMS', was ever designed with a global pandemic in mind. However, to their credit, CMS has spent the past three years learning how COVID-19 has impacted care delivery, the diagnoses and severity of illness of patients being admitted to the hospital, and the ability of the agency to produce fair comparisons of performance among hospitals and the other health care delivery organizations it measures, reports on and reimburses.
The COVID-19 pandemic has been highly disruptive to how quality of care is measured in both direct and indirect ways. Good quality measures that are intended to enable comparisons of performance among hospitals are created with a recognition of differences among patients that make it more or less likely they will experience an adverse outcome due to their underlying health. This is called risk adjustment. Clinically speaking, COVID-positive patients were much more complicated than those who were not, raising their risk of worse outcomes. But the measures that CMS and other organizations that rate hospital performance use were created long before COVID-19 emerged, and therefore, are not adjusted for the risks associated with COVID-19.
Hospitals caring for large numbers of COVID-19 patients could be expected to perform significantly worse on many of CMS' measures even when otherwise providing high quality care. The data clearly show that COVID-19 hit different communities and hospitals at different times and with varying degrees of intensity, making it problematic to compare all hospitals' performance during a single timeframe without re-tooling the measures to reflect the relative risk for COVID-19 patients.
In comparing hospital performance, one must take considerable care with data that are distorted by a once-in-a-century health crisis phenomenon. While the COVID-19 pandemic has made the work more challenging, one thing remains constant — hospitals and health systems are united in their efforts to improve quality for patients.
Akin Demehin is AHA's senior director of quality and patient safety policy.