Chairman's File: Hospitals are always there, ready to care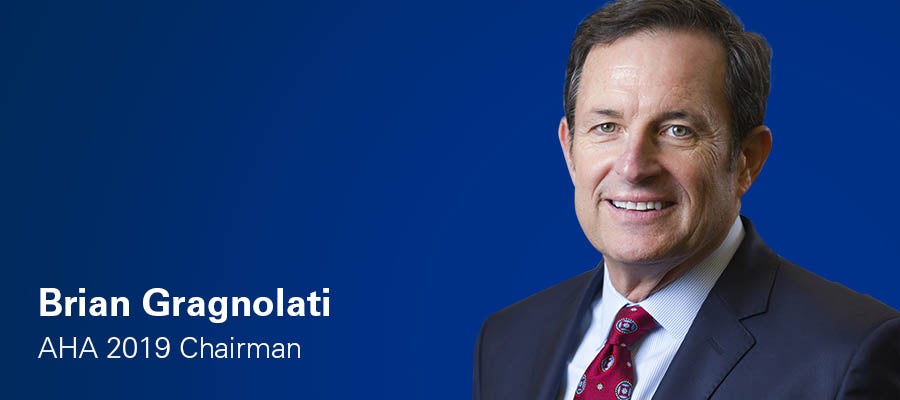 Preparation is the key to success in many fields. For hospitals and health systems, preparedness and readiness are the cornerstones of our commitment to safeguard the health of the public.
Throughout this year, we have witnessed earthquakes, tornadoes, floods and far too many acts of lethal public violence. In the last few weeks alone, Hurricane Dorian pummeled the Bahamas and menaced our East Coast, while mass shootings in Texas and Ohio killed and injured many.
In all these instances — and every emergency our nation confronts — hospitals and health systems are critical to delivering an effective response.
September is National Preparedness Month, a great opportunity to promote emergency and disaster planning. This month's theme, "Prepared, Not Scared," epitomizes the dedicated caregivers at hospitals and health systems across the country.
Our teams work tirelessly on readiness efforts to ensure that we will be there when our communities need us most. At the national level, the AHA is supporting members' work to prepare people and resources in their unique communities.
For example, we worked hard to achieve the successful passage of the Pandemic and All-Hazards Preparedness and Advancing Innovation Act. Signed into law this summer, the legislation reauthorizes funding for the Hospital Preparedness Program at an increased amount and allocates funds to develop regional health care emergency preparedness and response systems.
To all the health care heroes who responded to recent disasters, we send our heartfelt gratitude. Our thanks also goes out to every caregiver who stands ready to help and heal their patients and communities.