Chairman's File: Creating age-friendly health systems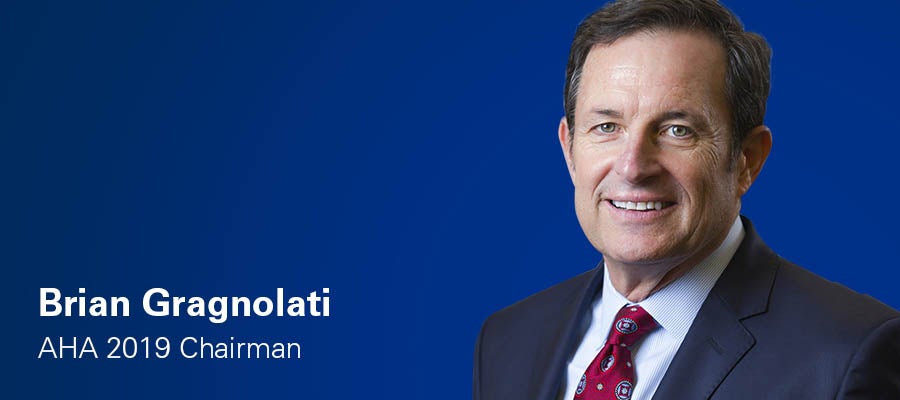 Hospitals and health systems are committed to improving the health of people at every stage of life. Our aging demographics — more than 46 million Americans age 65 and over, a number projected to double by 2060 — mean that age-friendly health care is an urgent part of our mission.
Age-Friendly Health Systems is an initiative of The John A. Hartford Foundation and the Institute for Healthcare Improvement, in partnership with the AHA and the Catholic Health Association of the United States. The goal is to rapidly spread the "4Ms" Framework — What Matters, Medication, Mentation and Mobility — to 20% of U.S. hospitals and medical practices by 2020.
To help caregivers prepare for the future, we are tapping into the best expertise, our members. We have created the Age-Friendly Health Systems Action Community, a seven-month virtual community of hospital-based and ambulatory teams that will test and adopt the 4Ms Framework, widely recognized as essential elements of high-quality care for older adults.
The AHA Action Community will meet regularly online beginning this fall and participate in peer coaching webinars and ongoing testing of age-friendly interventions. I urge you to enroll (through November) as many teams as you wish from your hospital or health system.
Most of us will care for an older family member during our lifetime. We must all prepare ourselves to make care better and friendlier for older adults, and the Age-Friendly Action Community is a great step in that direction.