Chairman's File: Mobilizing against the flu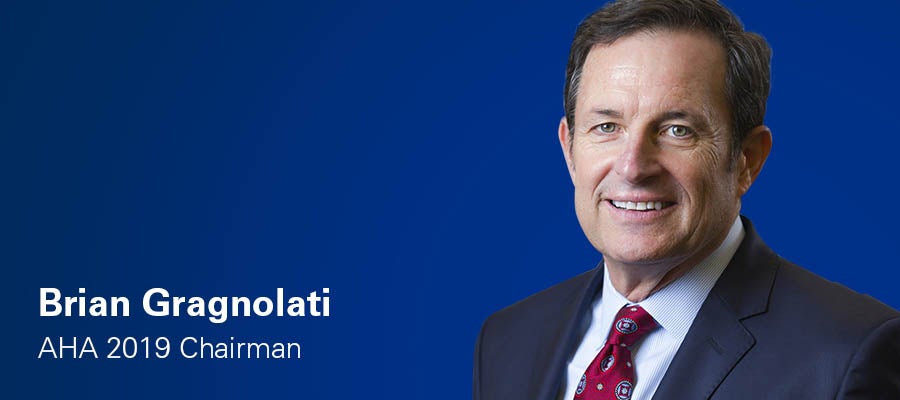 Even as the government ramps up efforts to improve vaccines, the flu virus remains a wily target, mutating just enough each year to endanger millions. The Centers for Disease Control and Prevention estimates last year's long flu season caused between 36,400 and 61,200 deaths across the nation.
Once again, hospitals and health systems are taking the lead in safeguarding the public — poised to treat flu victims while serving as trusted conduits of helpful information about keeping this year's influenza at bay.
Today, the AHA is launching its "United Against the Flu" campaign in coordination with national health care organizations, non-profits and government agencies. The four-month effort will target caregivers and consumers, especially the elderly, young children and pregnant women with a clear message: get your flu shot.
The campaign is also aimed at correcting misinformation, such as the myth that a flu shot can actually cause the flu or that the vaccinations are dangerous for pregnant women.
Shared resources such as the CDC's flu shot finder tool and social media will help spread the word. All partners are welcome to contribute resources. A capstone event, National Influenza Vaccination Week, kicks off the first week of December, offering additional tools and videos for patients and providers.
"Get vaccinated" is a message everyone should hear, and hospitals and health systems are the ideal partners to spread it. Please support this year's campaign, and thank you for your ongoing efforts to help prevent and treat the flu.