Chair File: Leadership Dialogue — Discussing Hospitals' Unprecedented Financial Challenges with Peggy Abbott, Ouachita County Medical Center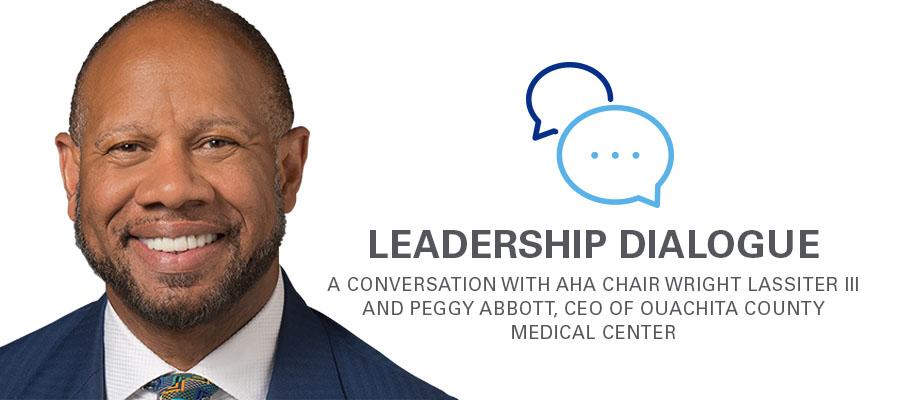 On this episode, I talk with Peggy Abbott, CEO of Ouachita County Medical Center in Camden, Ark.
Peggy and I discuss the tremendous financial pressures that hospitals and health systems across the United States are experiencing. She describes how such "unprecedented" pressures — including labor shortages, increased expenses, and lower Medicare and Medicaid reimbursement rates — are affecting the small, rural hospital she leads.
Just recently, her leadership team made the "heart-wrenching decision" to close a rural health clinic that the hospital had operated for 25 years. Leaders and staff also have taken wage cuts and reductions in work hours.
"We are committed … to keep this hospital here — that's our goal," Peggy said. "We may have a goal, but we have to have the revenue and cash on hand … to keep these hospital doors open for our community." She added that financial challenges are affecting larger hospitals as well. "The health care system in America, as we know it, is very vulnerable if some steps aren't taken to turn this tide of lower reimbursements as compared to the high costs of operations," she explained.
During our conversation, Peggy emphasized that "hospitals are too important to every community to let any hospital fail — we need every hospital."
I hope you find these conversations thought provoking and useful. Look for them once a month as part of the Chair File.
Watch the episode here.
---
Watch this Leadership Dialogue video on YouTube.
---