Chair File: Tracking and Recognizing Progress on the Journey to Advance Health Equity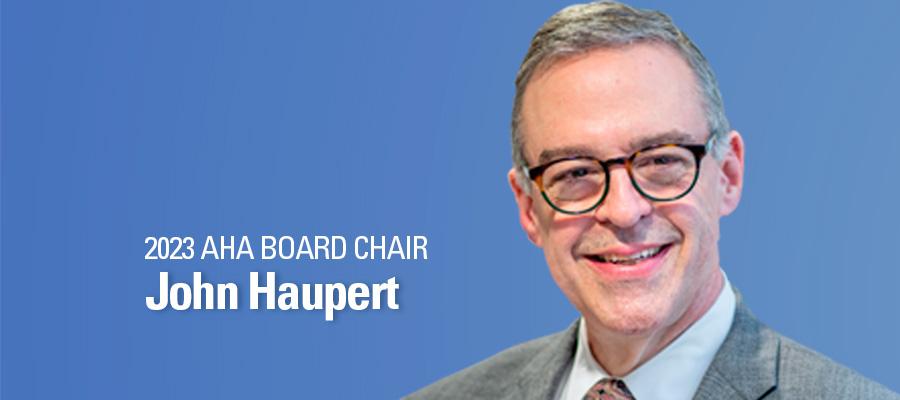 Delivering quality health care to all individuals in our communities — and ensuring they can easily access needed health services — is a top priority for hospital and health system leaders and teams. And that means reducing health disparities and closing the health equity gap.
The AHA supports health care organizations on their journey to achieve health equity. The Carolyn Boone Lewis Equity of Care Awards, named for the first African American and first hospital trustee to chair the AHA board, is an annual recognition of outstanding efforts by hospitals and health systems to advance equity of care, diversity and inclusion.
Applications for the 2024 award are open through Nov. 17, and your organization can apply for recognition in one of three categories: transforming, emerging and small/rural hospital excellence. Visit AHA.org to find out more and apply.
The work and accomplishments of all Equity of Care Award recipients are inspiring. Here are snapshots of the 2023 award recipients.
Meritus Health, Hagerstown, Md., the "transforming" award winner, creates and implements strategies that influence equity within its community. Meritus Health's Leadership in Equity and Diversity council, called LEAD, created a health equity report and dashboard, established workshops to improve health equity through identified measures, and coordinated cultural competency and unconscious bias training for all staff. The health system also has initiatives in place to enhance leadership diversity and representation for current employees and new hires.

Robert Wood Johnson University Hospital, New Brunswick, N.J., the "emerging" award winner, has dismantled structural barriers in its care delivery system and the community it serves. RWJUH launched a Health Equity Department to refine its organizational equity strategies, strengthen the delivery of equitable, person-centered and culturally sensitive care to diverse populations and also foster a workforce culture of equity and inclusion. The hospital encourages representation and direct feedback from community leaders, including through advisory councils and community events.

Monument Health Rapid City Hospital, Rapid City, S.D., the "small/rural hospital excellence" award winner, has demonstrated excellence in using quantitative and qualitative data to address disparities and improve care. The hospital collects race, ethnicity and language data, at a capture rate above 98%, and then analyzes and uses that data to focus on patients' needs. Caregivers complete cultural awareness training during orientation and ongoing educational sessions, including seminars focused on understanding and addressing health disparities that affect Native Americans.
The AHA Health Equity Roadmap helps hospitals and health systems chart their own paths toward transforming and becoming more equitable and inclusive organizations. The journey starts with the Health Equity Transformation Assessment, and AHA's Institute for Diversity and Health Equity provides resources and support to hospitals along the way.
Wherever your hospital or health system is on the journey to advance health equity, I encourage you to use AHA's resources — and opportunities for recognition — to ensure better care and better health for all.