AHA shares recommendations with ONC on EHR Reporting Program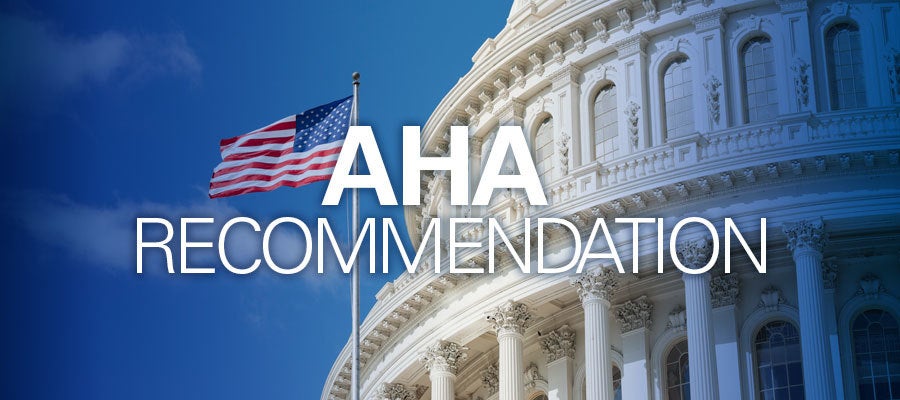 Given the high adoption rate of certified electronic health records, the EHR Reporting Program should "emphasize reporting criteria that indicate how certified EHRs support the safe, efficient and effective collection, exchange and use of electronic health information rather than static certification criteria on collection of health information," AHA said in comments submitted yesterday in response to an Office of the National Coordinator for Health Information Technology request for information.
AHA recommends that ONC should:
Prioritize the development of reporting criteria for the five categories specified in the 21st Century Cures Act that indicate how EHRs support new models of care and patient engagement.
Work with the Centers for Medicare & Medicaid Services' new chief health informatics officer in the development of the reporting criteria.
Rely on increased analysis of existing data sources to inform the future EHR reporting criteria and refrain from creating new reporting requirements for providers.
Work with EHR vendors, health IT safety researchers and the National Institute of Standards and Technology to identify opportunities to leverage audit logs and develop processes that can automate data gathered from clinician-EHR interaction.
Prioritize engaging providers in its next steps as it develops reporting criteria.
"Ensuring that EHRs support the culture of patient safety is foundational to future reporting as well as advancing the ability to report, identify, analyze and correct concerns that impact the safe, efficient and effective delivery of health care," AHA said.