CMS releases final Physician Fee Schedule rule for CY 2019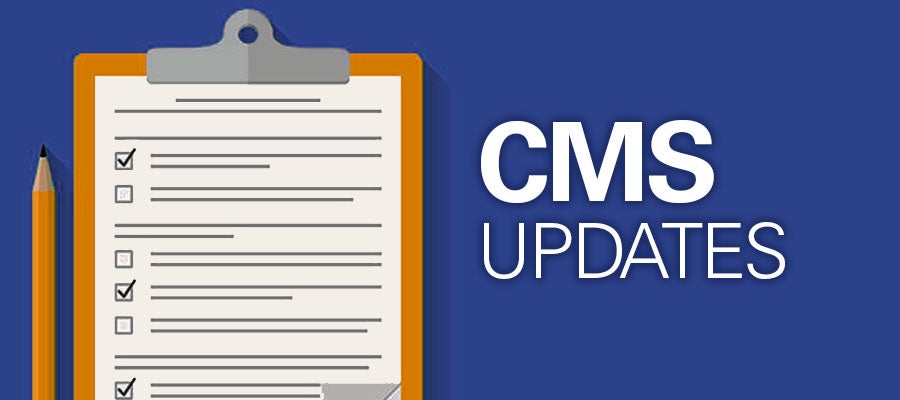 The Centers for Medicare & Medicaid Services today issued its final rule to update the Physician Fee Schedule for calendar year 2019.
CMS finalized a conversion factor of $36.04, which is slightly higher than the CY 2018 rate of $35.99 and reflects a budget-neutrality adjustment required by law and an update adjustment factor of 0.25 percent, as required under the Medicare Access and CHIP Reauthorization Act of 2015. In addition, CMS finalized several proposals for CYs 2019 and 2020 to reduce documentation burden for physicians. For CY 2021 and beyond, CMS finalized a consolidated payment rate for evaluation and management office and outpatient visit levels 2 through 4, while maintaining the payment rate for level 5 E/M visits.
Among other changes, the rule also expands coverage of telehealth and virtual care, reduces payment for new Part B drugs from the rate of Wholesale Acquisition Cost plus 6 percent to WAC plus 3 percent, and defines many hospital outreach laboratories to be "applicable laboratories" under the Clinical Laboratory Fee Schedule, requiring them to begin collecting and reporting their private payer payment rates and volumes during the upcoming CLFS data collection and reporting periods.
Further, CMS will continue to allow nonexcepted off-campus provider-based departments of hospitals to bill for nonexcepted services on the institutional claim and will maintain payment for nonexcepted services at 40 percent of the outpatient prospective payment system amount for CY 2019. In addition, the rule finalizes updates to the physician Quality Payment Program for the CY 2019 performance year, which is tied to payment in CY 2021. CMS revamps the Promoting Interoperability performance category of the Merit-based Incentive Payment System, aligning it more closely with the Promoting Interoperability program for hospitals. CMS also increases the weight of the MIPS cost category to 15 percent while lowering the weight of the quality category to 45 percent. In addition, CMS updates its MIPS facility-based measurement option that, starting in 2019, will allow qualifying clinicians to use their hospital's CMS value-based purchasing results rather than reporting separate MIPS cost and quality data.
"Today's rule will have positive and negative consequences for America's hospitals and health systems and the patients they serve," said Ashley Thompson, AHA senior vice president of public policy analysis and development. "We applaud CMS for continuing to reduce regulatory burden and for expanding coverage of telehealth and virtual care. We also are pleased that the agency keeps a gradual and flexible approach to implementing the MACRA's physician quality payment program, better aligns the promoting interoperability requirements for MIPS-eligible clinicians with those for hospitals, and expands the availability of MIPS facility-based measurement. We also appreciate that the agency responded to our concerns and mitigated its proposal to consolidate evaluation and management codes for providers…However, we are disappointed that CMS will reduce payments for certain new drugs, and continue its short-sighted 'site-neutral' policies that ignore the need for hospitals to modernize existing facilities so that they can provide the most up-to-date, high-quality services to their patients and communities."