At D.C., panel, AHA's Hatton says hospitals are focusing on value, consumerism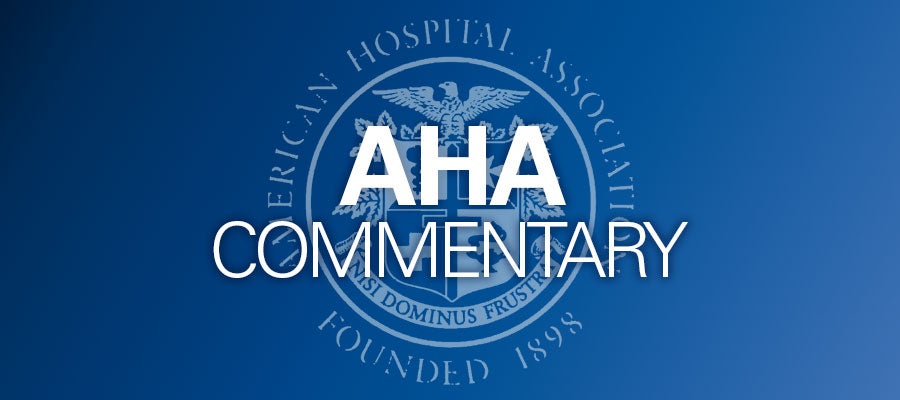 Hospitals and health systems are facing increasing pressure from a rapidly changing landscape and competition from new market entrants looking to revolutionize health care delivery, AHA General Counsel Melinda Hatton said yesterday on a Washington, D.C., panel examining merger activity in health care.

"Innovation, change and risk-taking are essential for hospitals and health systems looking to keep their doors open and provide patients with the kind of experience they expect and deserve," Hatton said.
Hospitals are building coordinated systems of care to deliver value and respond to consumerism, and mergers are "underpinning" important improvements to health and care delivery in communities "as hospitals strive to meet today's challenges," she said.

Hatton also shared examples of how hospitals and health systems are engaging in partnerships to benefit patients. Specifically, she highlighted Detroit-based Henry Ford Health System's direct-to-employer contract with General Motors to deliver health care management and wellness services to GM employees and their families throughout southeastern Michigan.

Health systems can have an enhanced ability to take that risk, to share those innovations, share those patient experiences, and spread quality metrics throughout the system to assure "the kinds of services and care being delivered are high quality," Hatton said. "This makes it possible to see ... innovative arrangements ... as a way to find better methods of delivering care" more efficiently, cost effectively and conveniently.

Also participating on the National Business Group on Health panel were Steve Miller, executive vice president and chief clinical officer of Cigna; Sheila Savageau, U.S. health care leader at General Motors; and Carol Vargo, director of the physician practice sustainability, physician satisfaction and practice sustainability strategy group at the American Medical Association.