Del. hospitals adopt common protocol to help human trafficking victims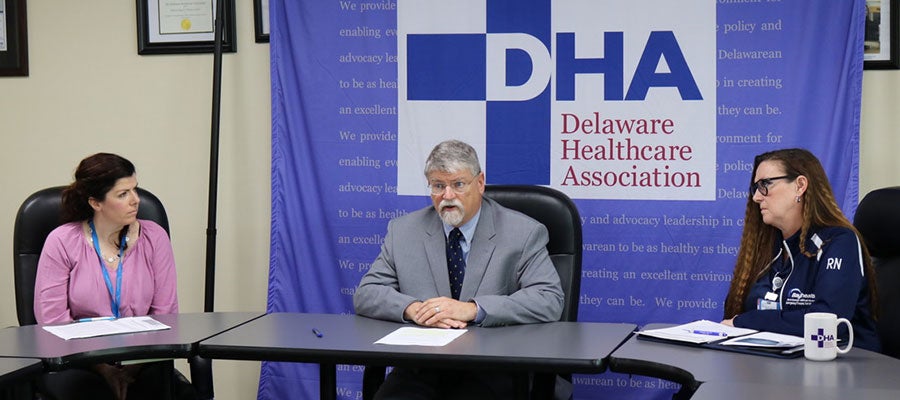 Delaware hospitals have adopted a common protocol for identifying and assisting human trafficking victims, the Delaware Healthcare Association announced today.

"Studies have shown that 88 percent of human trafficking victims were seen by a health care provider while they are being trafficked," said DHA President and CEO Wayne Smith. "Hospitals have a unique and important opportunity to identify and help victims. Delaware is leading the way thanks to the hard work and coordination of our hospitals and support of our state partners, and we encourage other states to join in similar efforts to combat human trafficking."

The association's Human Trafficking Medical Committee worked with state and community partners to develop the recommendations, which "include education and step-by-step protocols designed to empower hospital employees to identify the signs of human trafficking and to respond to the victim in a trauma-informed, patient centered manner," said Annamarie McDermott, co-chair of the committee and director of care management for Saint Francis Hospital in Wilmington.

The protocol includes using ICD-10-CM codes to collect data on trafficking that will better streamline future response and help with allocation of resources. The AHA's Hospitals Against Violence initiative, in partnership with Catholic Health Initiatives and Massachusetts General Hospital's Human Trafficking Initiative and Freedom Clinic, last year secured the codes from the National Center for Health Statistics, which will allow hospitals and health systems to better track victim needs and identify solutions to improve the health of their communities.

The AHA actively supports the hospital field's efforts to combat human trafficking, and has developed and shared a number of resources on this topic. View the AHA webpage for resources, including upcoming webinars.