Report: Hospitals face worst year financially since start of COVID-19 pandemic, jeopardizing access to patient care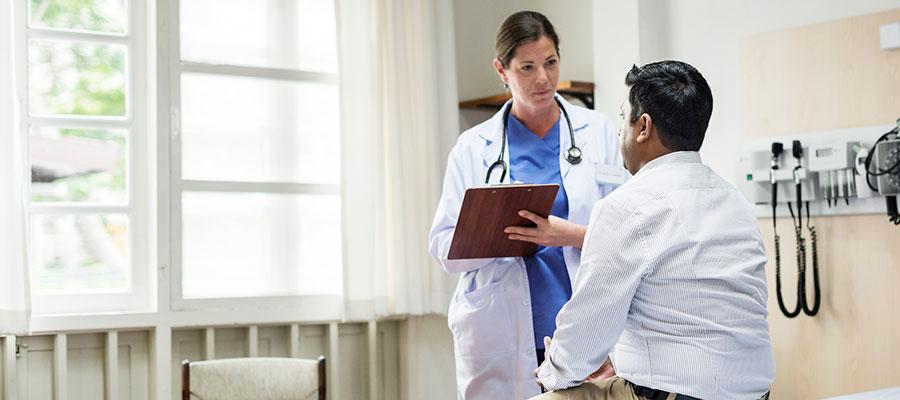 As labor shortages and inflation drive up expenses, U.S. hospitals and health systems this year face the worst financial crisis since the COVID-19 pandemic began, according to a report prepared for AHA by Kaufman Hall.
"Managing the aftermath of the pandemic has placed the vast majority of America's hospitals in serious financial jeopardy as they experience severe workforce shortages, broken supply chains, the Medicare 2% sequester kicking back in and rapid inflation that has increased the cost of caring," said AHA President and CEO Rick Pollack, who hosted a media briefing today with hospital and health system leaders. "These realities translate into access to services being put in jeopardy. This deserves the immediate attention of policymakers at every level of government to ensure we are able to keep people healthy and maintain essential public services that our communities depend on."
Hospital and health system expenses are expected to increase by nearly $135 billion this year, driven by a projected $86 billion increase in labor expenses, according to the report. In addition, even under optimistic projections for 2022 more than half of hospitals would operate in the red, and under a pessimistic scenario, two-thirds of hospitals could operate in the red, the report found.
Highlighting what these losses and a growing shortage of health care workers mean for patients and families, Michael Slubowski, president and CEO of Trinity Health, said the nonprofit health system that provides services across 25 states has had to close about 12% of its beds, 5% of its operating rooms and 13% of its emergency departments. "Backlogs for surgery, imaging and diagnostic services are growing. As consumers we all have experienced delays across all industries, but in health care delays in care can have serious lifelong health implications."
Peggy Abbott, CEO of Ouachita County Medical Center in rural Camden, Ark., said small independent hospitals are "challenged as never before." She described the "heart-wrenching decision" to close a rural health clinic that the hospital had operated for more than 25 years and how there is reduced access to obstetrical services for the community because of a nearby hospital having to stop providing those services.
AHA Board Member Jack Lynch, president and CEO of Main Line Health, based near Philadelphia, said all hospitals are now dealing with this "COVID aftermath. It is placing many hospitals in a very precarious financial situation, leading to closures, workforce challenges, issues with access to care and capacity limitations."
To preserve access to care for patients and strengthen America's hospitals, AHA is urging Congress to, among other actions:
• extend programs that are critical for rural communities, such as the low-volume adjustment and the Medicare-dependent hospital programs, which are set to expire Sept. 30;
• extend COVID-19 emergency waivers, including flexibilities for telehealth and hospital-at-home programs, that have led to improvements in care;
• prevent imposition of the PAYGO 4% sequester and suspend the 2% Medicare sequester; and
• hold commercial health plans accountable for their behaviors that put further financial strain on hospitals and exacerbate workforce pressures.