FBI Director Wray talks cyberattacks, workplace violence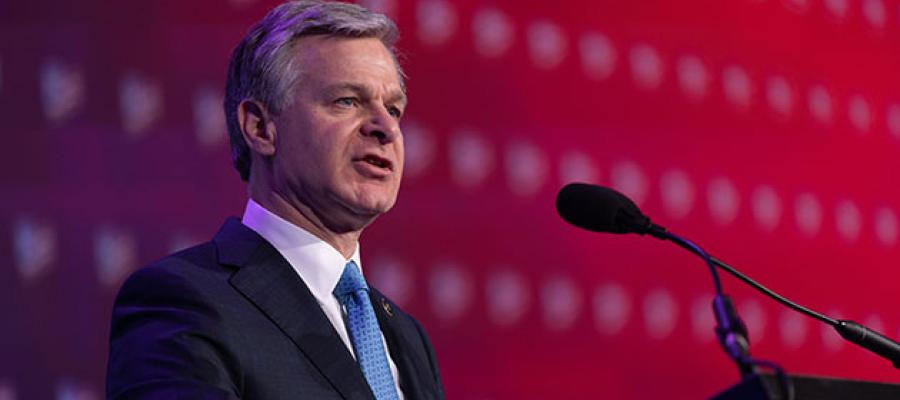 More than 1,000 executive leaders from the nation's top hospitals and health systems convened at the 2023 AHA Annual Membership Meeting, April 23-25 in Washington, D.C.
---
FBI Director Christopher Wray detailed how the U.S. health care system has become a valuable target for cyberattacks from nation-states and independent cybercriminals, and how hospitals can team up with the FBI to defend against and, ideally, prevent such attacks. "The best time to patch the roof," he said, "is before there's a leak."
Ransomware attacks have become more sophisticated and expensive, costing hospitals and health systems billions in data recovery and lost work and threatening their ability to provide patient care, Wray said. "Cyberspace today is ripe with technically sophisticated actors looking for vulnerabilities to exploit. What all this translates to is a multidimensional cyberthreat of actors who have the tools to paralyze entire hospitals."
He also spoke about violence in the hospital setting and how FBI field offices partner with local hospitals and health care systems to address such wide-ranging issues as mass-casualty incidents, identifying and deterring those who may commit violence in a hospital setting, and active-shooter training.
"Partnering with the private sector is critical to our mission," Wray said. "The information you share has real-world impacts and can save real businesses and real lives. You don't have to wait around until there's a crisis to call us."
For more on the 2023 AHA Annual Meeting, read AHA's coverage.