AHA presents Speaker Emerita Nancy Pelosi with Award of Honor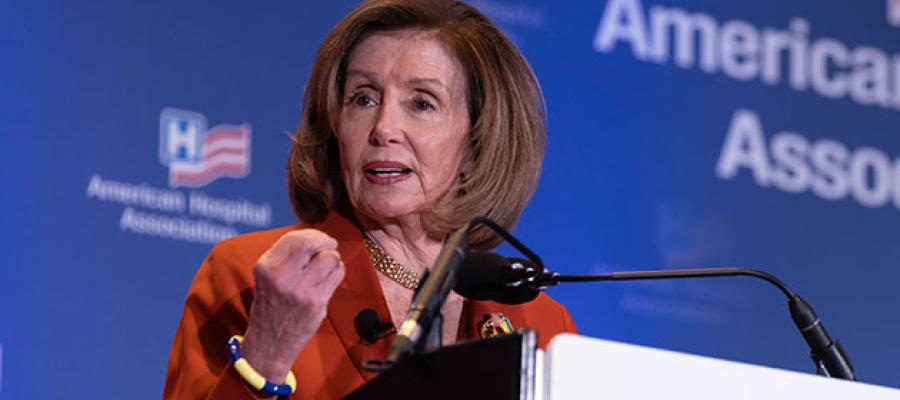 More than 1,000 executive leaders from the nation's top hospitals and health systems convened at the 2023 AHA Annual Membership Meeting, April 23-25 in Washington, D.C.
---
The AHA April 24 presented its 2023 Award of Honor to Speaker Emerita Nancy Pelosi for her efforts to advance health care throughout her career. The award recognizes individuals or organizations for exemplary contributions to the health and well-being of the nation through leadership on major health policy or social initiatives.
"Thank you for what you did to make all this possible," Pelosi said. "Working together, we fought together, ending discrimination on the basis of preexisting conditions, extending affordable care to tens of millions more Americans, driving down premiums, eliminating lifetime limits on coverage, slashing the cost of Rx drugs for seniors and so much more."
For more on the 2023 AHA Annual Meeting, read AHA's coverage.