How Mayo Clinic Hospital Has Built Authentic Partnerships to Assess and Address Community Health Needs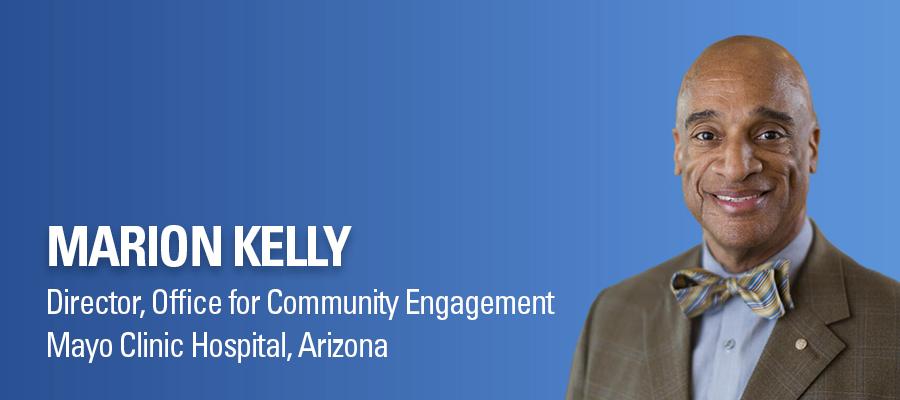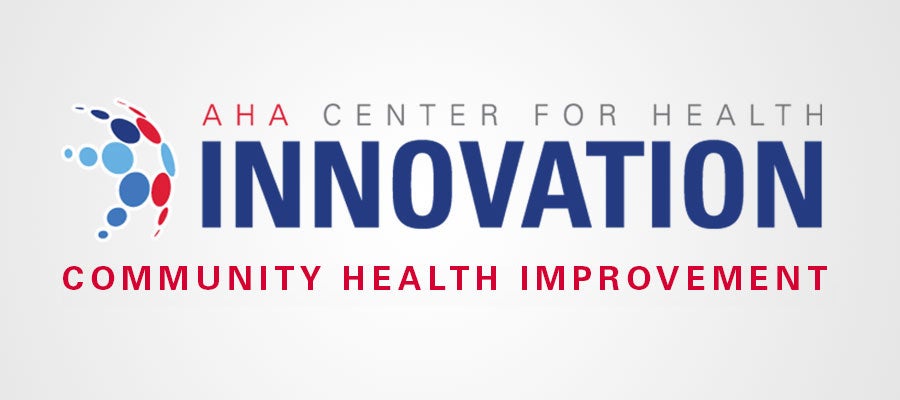 Ten years ago, the Affordable Care Act mandated triannual community health needs assessments to document how hospitals are meeting the health needs in their communities. The Mayo Clinic Hospital in Arizona, where I serve as director of the Office for Community Engagement, is a tertiary referral care hospital. Community hospitals that have patients who have complex health needs and who need specialty care send those patients to us.
Though our patients come from across the state and across the U.S. — and even around the world — we must identify our "community" to meet CHNA requirements. At Mayo Clinic Hospital, we identified Maricopa County — where about 60% of our patients live — as our community.
Through community partnerships — including with local health departments and community-based organizations — all stakeholders can come together to strengthen the health of the populations we serve better than we could do apart.
Building Authentic Partnerships for Community Health Improvement
Maricopa County is the fourth largest county in the U.S. Phoenix is the largest city in the county and the fifth largest in the U.S. Maricopa County is ethnically and culturally diverse. According to the U.S. Census Bureau, nearly 14% of the county's population does not have a high school diploma, nearly 13% are living below the federal poverty line, and nearly 480,000 are uninsured.
To address the county's health needs and build on assets, I knew we needed partners that were steeped in the community and understood its challenges differently than Mayo Clinic Hospital did. The hospital is located on the outskirts of the community in North Phoenix.
An important part of this partnership work is understanding who you are and who you're not. A health care organization doesn't have to be an expert in everything. But it can identify the experts and set up a referral system for patients.
Back in 2013, I called the Maricopa County Department of Public Health, knowing at the time of the CHNA mandate that the department would be bombarded with requests for data. I suggested creating a consortium of hospitals that would need the same information. That's how we birthed a collaboration, or public-private partnership.
Since the patients in our hospital corridors don't always represent Maricopa County, we worked with the public health department to look at the population in our community, ZIP code by ZIP code, and asked questions such as: What is the educational attainment level of people in those ZIP codes? What is the level of health in the community? What are the health needs of various sectors in the community, such as the immigrant community, Black community, Latino community and LGBTQ+ community?
Recognizing What Makes Our Community Unique
We looked at the community from diverse angles to make sure we heard every voice represented within the larger community of Maricopa County. We did so by reaching out and doing focus groups, conducting written and electronic surveys, and listening to community leaders. Then we better understood the social drivers of health in our community.
We also looked at life expectancy rates by ZIP code. Life expectancy for people living in some Maricopa County ZIP codes was 84 years, and for others it was 71 years. We asked "why?" What are those differences? How do we bridge those divides that keep 71 from becoming 84?
That's where the strength of the partnership and collaboration have come into being. We created the Health Improvement Partnership of Maricopa County, which includes hospitals, federally qualified health centers, community-based organizations, communities of faith and citizens. All these people come together and identify the health-related challenges and opportunities we share as a community. We have identified lack of day care to lack of access to health care — and everything in between.
Collectively, the hospitals created a smaller organization made up of clinical care providers. We look at the clinical care side of what's needed while the HIPMC partners look at the public health needs that have been identified and bring those two things together. The hospitals are responsible for prioritizing focus areas.
Focusing on Access to Care, Cancer Care and Social Drivers of Health
Based on information gathered from our most recent CHNA, during this three-year cycle the hospitals are focusing on access to care, cancer care and social drivers of health such as homelessness.
Phoenix has a significant population of unhoused people. Even though housing and homelessness are not our primary focus, as part of the community, we think we can make a positive impact on the health of those who happen to be in a state of homelessness. People experiencing homelessness go to some of the partnering organizations, like Circle the City, to get care. If their care needs cannot be met, they go to Mayo. And if people without housing cannot get to us, we go to them.
Another example is cancer care. Mountain Park Health Center, Adelante Healthcare and many other FQHCs in the Phoenix area have cancer patients. Those centers refer cancer patients to us because they don't do cancer care. Mayo Clinic Hospital provides cancer diagnosis and treatment — everything from biopsy to surgery — at no cost to those patients or the FHQCs. Because of who we are in the community and the lack of cancer care available outside of Mayo Clinic Hospital, we thought it would be a great place for us to be a partner to address one of the identified priority health needs.
'Lifting' the Community and Making It Healthier
As Mayo Clinic Hospital, the Maricopa County Department of Health and many other organizations came together to merge resources and expertise, we understood more fully our community and the health challenges it faced — and then began working to implement a plan to meet those needs.
An important part of this partnership work is understanding who you are and who you're not. A health care organization doesn't have to be an expert in everything. But it can identify the experts and set up a referral system for patients.
When the tide comes in, all boats are lifted. If you're not part of the partnership, your community is not being lifted. Being part of this consortium of organizations working together has been vital for lifting our community and making it healthier.
Marion Kelly is director of the Office for Community Engagement at the Mayo Clinic Hospital in Arizona.
AHA Toolkit Guides Hospitals and Collaborators Conducting Community Health Assessments
The AHA recently updated the Community Health Assessment Toolkit, which provides step-by-step guidance for hospitals and health systems performing a collaborative community health assessment.
Given the unequivocal call to accelerate health equity for all communities, the CHA Toolkit reflects the understanding that while CHNA reporting is required only for nonprofit hospitals and health systems, the community health assessment process is one that all hospitals can undertake.
The CHA Toolkit recognizes that cultivating and sustaining equitable community partnerships is crucial to ensuring that a CHA has a positive impact. The CHA allows hospitals, stakeholder organizations and community members to collaboratively identify and prioritize community health needs; assessing strengths and areas for improvement is an integral part of the process.