Partnering with Employees, Physicians and the Community for Population Health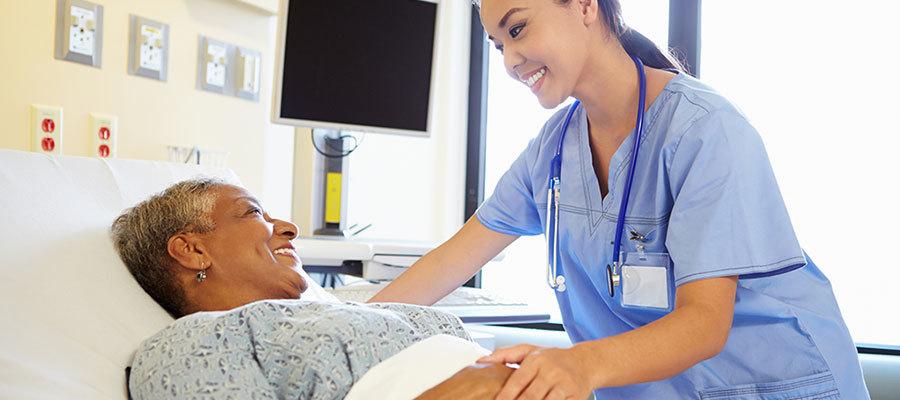 Hospital and health system leaders must continue to focus on internal and community partnerships that drive the most affordable, accessible and social changes possible in a population health environment, a panel of hospital and health system leaders said at a recent AHA Executive Forum in Chicago.
Doug Cropper, president and CEO of Genesis Health System based in Davenport, Iowa, said that incentivizing employees to take part in the health system's wellness plan led to a 97 percent employee participation rate.
"We decided to establish, essentially, a partnership with our own employees," Cropper said.
He said Genesis made wellness "a cultural part of our interactions," and it led to a number of improved health outcomes for employees. It also has resulted in significant savings for employees and the health system.
Brian Gragnolati, president and CEO of Atlantic Health System in Morristown, N.J., said the most significant partnerships in his organization were with the system's physicians and patients.
"It's about patients, and it's about clinicians that take care of patients," said Gragnolati, who is the AHA Chair-elect.
In the past five years, Atlantic Health System has shared savings with its physicians through two accountable care organizations. With 400,000 lives in the programs, the health system has been able to return $40 million in savings to its physicians.
"I view that as a method of really trying to support an important group in this equation," Gragnolati said. "We can never lose sight of how we work with our physicians."
Lee Sacks, M.D., executive vice president and chief medical officer at Advocate Health Care in Downers Grove, Ill., said his organization renamed its clinically integrated network to Advocate Physician Partners more than a decade ago with precisely that relationship in mind.
"We think of [physician partnerships] as foundational," he said.
To that end, hospital leaders must learn how to create value when redesigning care and managing risk, which can be accomplished by reducing variation, embracing transparency and providing clinicians with actionable data, said Sachin Jain, M.D., president and CEO of CareMore Health System.
Brett Hickman, executive vice president of Optum, said that such data helps Optum engage with providers at the point of care to manage both costs and outcomes.
"Ultimately that's the opportunity that we have, to really impact total medical cost in the industry," Hickman said. "But you've got to do that in partnership with our care providers."
The key to distilling data so physicians can use it comes part and parcel with organizational culture, Jain said.
"The tools are already there," Jain said. "We have to create and manage cultures where actually using data every day to drive decision-making is not a 'nice to have' but a 'must have' expectation."
As hospitals and health systems continue to strive for population health, they must focus on intensively managing chronic diseases, shortening lengths of stay, managing contract capacity, shifting to outpatient care and more, Jain said.
Genesis's Cropper said that the health system has found success in redesigning care for "the highest consumers of health care."
The system created a philanthropic arm to improve community health, namely in behavioral areas. Genesis partnered with a community program to support patients who frequently bounce between the emergency department (ED) and prison. It invested in a project to help those with behavioral health struggles to get needed care and, as a result, to stay out of the criminal justice system. This has helped reduce these patients' ED visits by 80 percent, Cropper said.
"We've tried to partner with the public health departments [and] other community agencies to try to start to do something about social determinants of health," Cropper said.