APRN Report Shows Consumers Gaining Access to Care; Nurse Cuts Vacation Short to Help Helicopter Crash Victims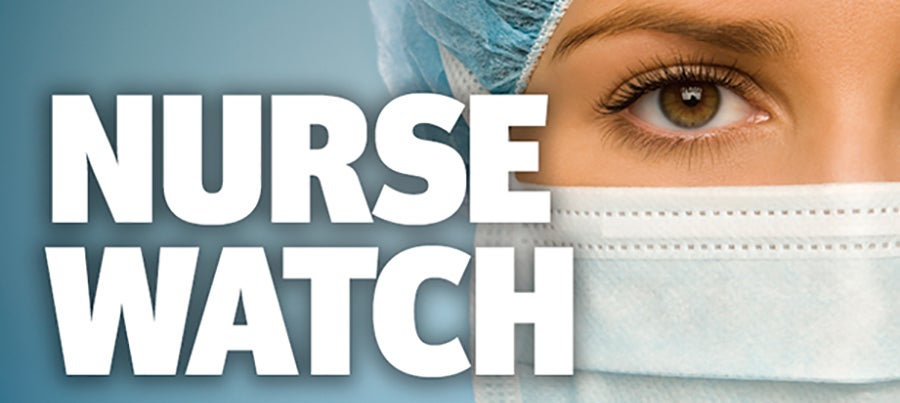 Nurse Watch is compiled in conjunction with the AHA's American Organization of Nurse Executives (AONE) and highlights articles of interest to nurse leaders, nursing professionals and other health care leaders. For more about AONE, visit aone.org.
Vacationing Nurse Drops Everything to Help Helicopter Crash Survivors
Nurse anesthetist Katie Kineally's helicopter tour of the Grand Canyon was interrupted on Saturday when another nearby helicopter crashed, leaving survivors on a nearby valley, Las Vegas Now reports. Kineally immediately slid down a rocky cliff and ran toward the wreckage. As other rescue teams worked to reach the remotely located survivors, Kineally worked with other first responders to help the crash victims by administering IVs, keeping the patients warm and providing moral support as sunlight and supplies dwindled. She was there for nine hours, until all patients were airlifted to the hospital. "What amazed me is no matter how bad things are in the world, people still come together in a tragedy," she said.
Advanced Practice Registered Nurse Practice Report Shows Consumers Gaining Access to Care
The 30th annual APRN Legislative Update finds that legislation passed during 2017 in more than 20 states allowing APRNs to provide more services, says AONE. For instance, Illinois and South Dakota each granted experienced APRNs more practice authority, the report concludes. Arkansas, Minnesota, Nevada, Texas and Wyoming granted APRNs authority to sign death certificates, among other documents.
Cancer Survivor Inspired to Become Nurse
A Texas cancer survivor decided to become a nurse after undergoing treatment for Stage 3 non-Hodgkin lymphoma, NBCDFW.com reports. What's more, she decided to pursue that dream at the very hospital where she received care. Two weeks after Ashley Moore – a former first grade teacher — was discharged from Medical City Plano in Plano, Texas, she enrolled in a local college's nursing program. Moore later began working at the Medical City Plano as a unit clerk while she's in school. "I'm excited about being able to be on the other side of it and being able to say, 'Hey, I've been here,'" Moore said.
Everett to receive AONE Lifetime Achievement Award
AONE has named Linda Quinn Everett, PhD, R.N., the recipient of its prestigious Lifetime Achievement Award for 2018. Everett, a former AONE president, is an adjunct professor at Indiana University School of Nursing and spent eight years as chief nurse executive at Indiana University Health in Indianapolis. During her tenure, six of the Indiana University Health hospitals achieved Magnet status and IU Health launched an award-winning academic-practice program in partnership with the IU School of Nursing. Everett is widely published on nursing leadership, academic-practice partnerships, evidence-based practice and financial acumen. She has a doctorate in nursing administration and nursing systems from the University of Michigan, a master's degree in nursing from Case Western Reserve University and a baccalaureate from Kent State University in Ohio. Everett will receive the award April 13 during the opening plenary of AONE's Annual Meeting in Indianapolis.