Case Study: Denver Health Medical Center Collaborates with Lyft to Improve Transportation for Patients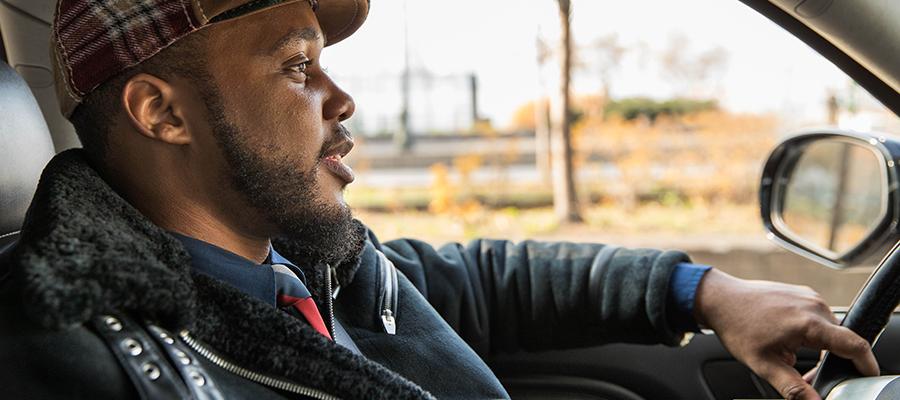 This case study is from "Transportation and the Role of Hospitals," which offers strategies and case examples to help hospitals and health systems address transportation issues in their communities. For more information and to access the full guide, click here.
Introduction
Denver Health, a large safety net hospital, provides health care for approximately 150,000 individuals in Denver, the state of Colorado and the Rocky Mountain region. The health care system focuses on improving clinical care and enhancing knowledge and practices through education and research. Denver Health's main campus includes a Level I trauma center and has wards to accommodate care for correctional inmates. Besides 10 community health centers and 17 school-based clinics, the hospital also runs a center for eating disorders, poison and drugs and offers detoxification services through Denver CARES.
Hospital leaders noticed that even though many patients seek several types of treatment at the hospital and its affiliated clinics, the no-show rate for outpatient visits was significant. Additionally, patients who had been admitted to the hospital were waiting an extended amount of time after discharge to travel home. After surveying patients, the hospital identified lack of transportation as a primary reason that patients were missing their appointments and waiting so long after discharge to go home.
Denver Health's mission emphasizes the importance of a patient's health and satisfaction. Limited access to routine health care due to transportation issues may make patients wait until they are in a health crisis to seek care in the emergency department. This is not the best option for patients nor the best way for hospitals to provide care. If transportation barriers are preventing patients from receiving the health care they need or preventing them from returning home in a timely fashion, patients are likely to be less satisfied with their care.
To help patients with transportation issues, Denver Health offers free bus tickets, cab vouchers, and a private car service through a vehicle donated by Oprah Winfrey. The "Oprah" car is staffed by retired community residents who are interested in helping get patients to and from appointments. More recently, the hospital started a collaboration with Lyft, the on-demand transportation company.
Intervention
In November 2016, Lyft and Denver Health collaborated to develop a platform allowing the hospital to order rides for patients in need of transportation services. The service is offered to recently discharged patients and to patients who need transportation to and from outpatient clinical appointments. When the service was launched, it was piloted with patients in the emergency department. After three months, the service was expanded to hospital inpatients. Recently, it has been extended to four outpatient clinics as well.
The initiative is still expanding based on the community's needs and suggestions for improving practices. For example, nurses were initially calling and making appointments with Lyft, but by the time a patient was discharged, the Lyft driver had already come and gone. Since this service is extremely fast and trackable, the hospital staff is now responsible for requesting and tracking a Lyft ride once the patient's discharge is complete. Patient navigators and social workers raise awareness among Denver Health patients and the larger Denver community by advertising and coordinating rides to and from medical appointments. Funded by the Denver Health Foundation, this service can cost an average of $7.40 per ride and is limited to 25 miles.
Impact
In the first three months of this collaboration, Denver Health ordered more than 200 rides from Lyft for patients visiting the hospital and its clinics. Denver Health uses the patient advocate office to track the number of complaints about lack of adequate transportation. Prior to the Lyft partnership, patient advocates received complaints daily. Since the partnership was launched, there have been zero complaints recorded about lack of transportation. The hospital also tracks the number of rides per location, to determine where the greatest community needs are located. Denver Health has found that the Lyft program is a great benefit to patients for whom English is a second language. Navigating public transportation for these patients can be especially challenging, and getting a ride from the clinic to their homes removes that stress.
Lessons Learned
When collaborating with on-demand transportation services, it is imperative to understand how the system works. Because this service is fast and has an average wait time of two to three minutes, the hospital must delegate certain staff members to order the service, to avoid longer wait times and ensure patients are connected with their ride home. »
Identify the area in the community where people would benefit the most from the service. Knowing that people genuinely need the Lyft service is essential in maintaining and eventually increasing the number of patients attending medical appointments and reporting better health outcomes due to improved access to care.
Have the infrastructure in place to coordinate patient and driver interaction. Though initially it was challenging for the Lyft drivers to connect with patients, the hospital established a process to ensure the drivers are connected with the right patients. Making sure that the patient identifies the driver using a picture and car description and instructing the drivers to verify the patient's name and address when they enter the car has helped to ensure the process works as planned.
Recognize there is always room of improvement.
Next Steps
The hospital's goal is to investigate the feasibility of a self-driving shuttle to use in designated spots around the community. Denver Health believes this service would increase access to care for various patient populations and also increase patient satisfaction and positive health outcomes and reduce pollution. The hospital is researching opportunities to use telehealth to improve care delivery without patients having to visit the hospital regularly for minor health issues. Denver Health also plans to assist communities with refugees by providing educational materials to help them better understand and use the hospital's transportation services.
Contact

Amy Friedman
Chief Experience Officer
Denver Health and Hospital Authority
(303) 602-2925
amy.friedman@dhha.org