Case Study: University of Illinois Hospital & Health Sciences System's Better Health Through Housing Program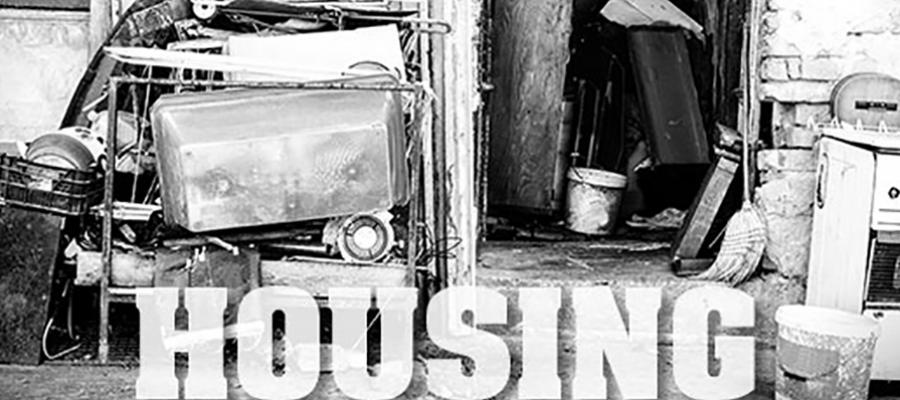 This case study is from "Housing and the Role of Hospitals," which offers strategies and case examples to help hospitals and health systems address housing issues in their communities. For more information and to access the full guide, click here.
Introduction
University of Illinois Hospital, part of the University of Illinois Hospital & Health Sciences System (UI Health), is the only state hospital in Illinois. The system also operates a number of community health centers and clinics and is associated with the university's seven health sciences colleges. UI Health professes a mission to serve the communities of Chicago and of Cook County, including individuals who are uninsured and may have trouble accessing care elsewhere.
Staff in the hospital's emergency department have long been concerned about frequent use of emergency services by a small number of individuals. Through meetings about the issue, staff identified homelessness as a common factor in the lives of many of these patients. Several patients, could be characterized as chronically homeless, meaning they had been continually homeless for at least one year or had experienced at least four episodes of homelessness over a period of three years. These individuals were particularly likely to experience mental health or substance issues, uncontrolled chronic disease and early death. Through cost profiling, UI Health discovered approximately 200 of its chronically homeless patients fell into the 10th decile for patient cost, with an annual, per-patient cost in the range of $51,000 to $533,000.
Health system leaders decided on a housing program as one way to respond to chronic homelessness and associated health concerns. UI Health connected with a community group in Chicago called the Center for Housing and Health and launched a demonstration project called Better Health Through Housing under the nationally validated Housing First model. The initiative built on an earlier randomized controlled trial at Cook County Hospital that had shown that supportive housing for homeless patients could translate into a significant drop in health care cost and utilization.
Approach
In spring of 2015, UI Health and the Center for Housing and Health began conversations about what would become the Better Health Through Housing program. UI Health provided seed funding, and the partners worked out the details over a period of a few months. The program that developed from those conversations was designed to provide 25 to 27 chronically homeless individuals with stable housing and supportive services. The program began accepting patients in November 2015 and filled its quota by the following August.
Patients usually come in contact with Better Health Through Housing when they are referred by a health care provider. A panel of physicians, social workers and other experts then considers each applicant's needs and determines eligibility. Once a patient has been accepted by the program, an outreach worker from an outside agency must find that patient and connect him or her with services. This task can be more difficult than the health system initially anticipated: Individuals may be skeptical or mistrustful, and it may take several months before the outreach workers can build sufficient trust. Once a patient has decided to accept housing, he or she moves into a "bridge unit," or transitional housing unit, while case managers make longer-term arrangements. The Center for Housing and Health works with nine to 12 agencies to secure a one-bedroom unit, taking the patient's neighborhood preferences into account. Case managers assist patients with the transition to independent living.
Impact
UI Health has been studying patients' health conditions and health care utilization since the Better Health Through Housing program began in 2015, and early results are encouraging. The system saw a 42 percent drop in participants' health care costs almost immediately. More recent assessments place the cost reduction at 67 percent when one outlier—an individual receiving end-of-life care—is excluded from the calculation. On the utilization front, the hospital has seen a 35 percent reduction in use of the emergency department and an increase in patients accessing clinics for routine care. These cost and utilization reductions are in line with national expectations of Housing First programs.
Better Health Through Housing also seems to be achieving one of its other primary goals: It has helped spark larger conversations about homelessness and health in Chicago. UI Health's CEO, Avijit Ghosh, stresses that hospitals cannot solve the problem of homelessness by themselves, but he is encouraged by the observation that the public is much more aware today than it was two years ago about the relationship between health and housing issues. Public support for a coalition of health care providers, governmental bodies, businesses and nonprofit organizations seems to be building. UI Health is particularly hopeful about collaborating with insurance companies, city and state governments, and representatives of the criminal justice system, as those entities all stand to benefit from the collective social benefits to reducing chronic homelessness.
Lessons Learned
When designing complex social programs, hospitals and health systems will need to consider things like the level of patient need, their capacity to live independently, eligibility and enrollment processes, and how to build relationships with targeted patients.
The future of health care must be concerned with social conditions, and a broad coalition of interested parties must work together to make a collective impact.
Social programs may not be justifiable using traditional financial criteria. Instead, hospitals and health systems must consider long-term impacts of social factors and must also consider their responsibilities to their patients and communities.
In Medicaid expansion states, many nonprofit hospitals are concerned about defending their nonprofit status. Housing programs are an opportunity for hospitals to demonstrate direct community benefit.
Next Steps
UI Health has elected to fund Better Health Through Housing for a second year, and plans are underway to enroll more patients. The health system has made a commitment to supporting the individuals already enrolled in the program and to continuing this work for the near term. The ultimate goal is to help individuals move out of supported housing and into fully independent, permanent living situations.
UI Health hopes to continue connecting with governmental, business and philanthropic partners to expand the range and capacity of housing resources in Cook County, Illinois, in the coming years.
One element of community collaboration already under development is a flexible housing subsidy pool, which will allow multiple partners to apply combined financial resources toward increasing the affordable housing stock in Chicago. The initiative is looking to a similar partnership in Los Angeles, which was able to increase the number of affordable units from 200 to 2,400 over a period of four years.
Contacts
Stephen B. Brown
Director of Preventive Emergency Medicine, UI Health
(312) 996-4859
sbbrown9@uic.edu
Sharon Parmet
Associate Director, UIC News Bureau
(312) 413-2695
sparmet@uic.edu