Throwback Thursday: First Person Oral History with Spencer Foreman, M.D.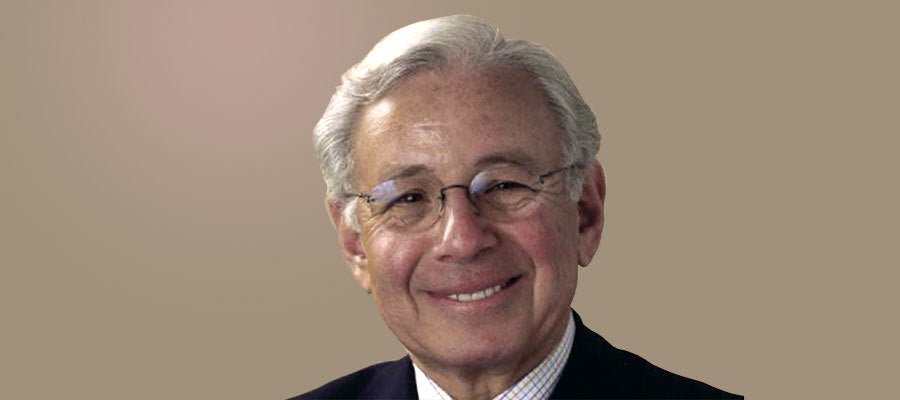 On Thursdays, we highlight an oral history featuring a health care leader who shaped the past and laid the foundation for the future. Since 1978, the AHA has conducted more than 100 interviews as part of this project, and transcripts are available in the oral history collection on the AHA's Resource Center webpage. The following oral history with Dr. Spencer Foreman comes from an interview conducted in 2007.
Influenced by his father and two uncles, one of whom was an obstetrician, Spencer "Spike" Foreman, M.D., knew by the age of 12 that he wanted to be a physician. As he began to study science seriously, Foreman's high school experience making rounds with his uncle developed the dream of becoming a doctor into reality. After completing medical school at the University of Pennsylvania, Foreman experienced a rapid rise through the leadership ranks of the U.S. Public Health Service, at Sinai Hospital in Baltimore, and ultimately at Montefiore, an academic medical center and integrated delivery system located in the Bronx, NY. Dr. Foreman retired as president of Montefiore Medical Center in 2007 after more than two decades of leadership that set the hospital on course to become a national model for managing the health care of an underserved urban population.
At Montefiore Medical Center, Foreman was committed to serving the needs of the local community while at the same time returning the organization to a sound fiscal position. Under Foreman, Montefiore established leading innovative social programs, including an adolescent AIDS program, a medically based Child Advocacy Center, one of the nation's largest school health programs and one of the first lead poisoning prevention programs. Montefiore distinguished itself as an early adopter of electronic medical records and entered into innovative managed care arrangements with insurance companies to improve quality and outcomes. In recognition of his contributions to health care delivery and financing, Foreman received the American Hospital Association's Justin Ford Kimball Innovators Award in 2006.
Dr. Spencer Foreman died May 2013 after a long illness. To read the full oral history transcript, click here.