FDA Plans Cybersecurity 'Go-Team' to Strengthen Medical Devices; Applying Silicon Valley Smarts to Age-Old Diseases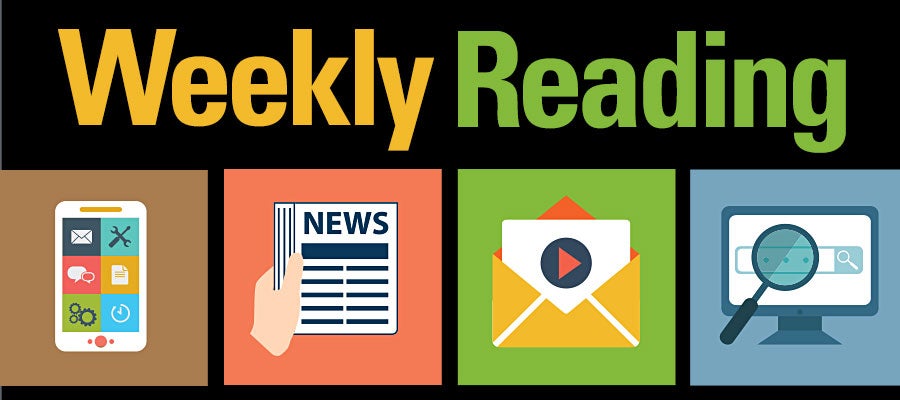 FDA Plans Cybersecurity 'Go-Team' to Strengthen Medical Devices
The Food and Drug Administration is pushing manufacturers and health care providers to improve the cybersecurity of medical devices, a manifestation of the Internet of Things that can be notably vulnerable to attack, The Wall Street Journal reports. The FDA plans to set up a "go-team" to investigate suspected incidents of compromise in a field where such lapses can have potentially deadly consequences.
Applying Silicon Valley Smarts to Age-Old Diseases
Customized iPhones are just one example of devices that can be used to combat health threats in developing countries, reports Kaiser Health News. They are helping scientists in California and Cameroon attack the parasite that causes river blindness, an African scourge.
Fund Gives $10 Million to Initiative for Arts and Mental Health
The Laurie M. Tisch Illumination Fund has pledged $10 million to fund arts programs focused on mental health issues in New York City, The New York Times reports. The new initiative seeks to improve the lives of those with dementia and Alzheimer's disease, fight stigma around mental illnesses and help people overcome trauma. For example, the nonprofit Arts & Minds takes people with Alzheimer's disease into museums for tours and hands-on projects in order to spur emotional connections and stimulate memories.
FDA Announces Nationwide Crackdown on E-cig Sales to Kids
The Trump administration on Tuesday announced a nationwide crackdown on the sale of e-cigarettes to minors, The Hill reports. The FDA has already issued 40 warning letters to retailers who have violated the law, Commissioner Scott Gottlieb said.