New CEOs at Carolinas Hospital System, Clarinda Regional Health Center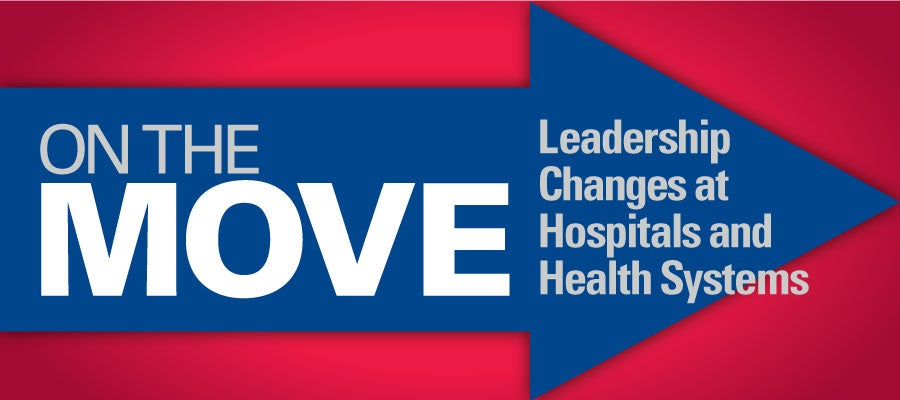 Vance Reynolds named CEO of Carolinas Hospital System. Reynolds joins Carolinas Hospital System from Aiken Regional Medical Center, a 259-bed hospital in Aiken, SC.
Chuck Nordyke selected as Clarinda Regional Health Center CEO effective July 1. Nordyke began his career in nursing, and he has held a variety of leadership roles with acute care and long term acute care hospitals.
Katherine Vergos named new president at St. Agnes Hospital. Agnesian HealthCare, a member of SSM Health, named Vergos president of the Fond du Lac, WI, hospital. She previously served as chief operating officer and chief nursing officer at St. Agnes Hospital.
Mary Lou Tate selected as new CFO for Morris (IL) Hospital & Healthcare Centers. Previously, Tate served as director of finance as HSHS St. Elizabeth's Hospital in O'Fallon, IL.
Richard Hilton to retire as Administrator/CEO of OCH Regional Medical Center in Starkville, MS. Hilton announced he will retire after 35 years of service to OCH and 44 years the health care field.