Mother So Moved by Nurses, She Becomes One; Nursing Appointments in the Field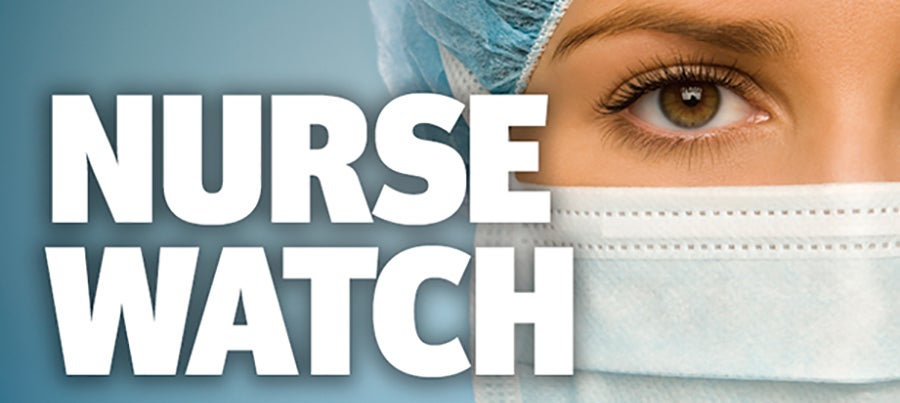 Nurse Watch is compiled in conjunction with the AHA's American Organization of Nurse Executives (AONE) and highlights articles of interest to nurse leaders, nursing professionals and other health care leaders. For more about AONE, visit aone.org.
Inspired Mother of Recovered Newborn Becomes Nurse
Indiana resident Lauren Harper was so inspired by the nurses who took care of her ailing newborn that she decided to become a nurse herself, the Indy Star reports. Seven years ago, Harper's son, Tyler, was one-month old and needed surgery to correct a rare condition that prevented him from digesting food. Tyler was released from Riley Hospital for Children at IU Health the next day, and within six months, Harper quit her job and enrolled in nursing school. Today, Harper is a nurse at the same hospital that treated her son. "There's so much more good that I get to experience here," she told the Indy Star. "I feel very blessed to be working at the place where my son was so well-cared for."
Study: Investments in Nursing Research Pay off for Magnet Hospitals
Nursing research programs in Magnet hospitals are stronger when they have a nursing research director, a research department and when they conduct more than 10 nurse-led research studies over the course of five years, a study in the May issue of the Journal of Nursing Administration concludes. The authors said they found opportunities for Magnet hospitals to improve and expand their nursing research programs by making research funding more consistent, by improving internal support for nursing research and by offering recognition for research accomplishments. AONE has more.
Nursing Appointments in the Field
Payson, UT-based Mountain View Hospital has officially appointed Katie King to the role of chief nursing officer, a role she has held in an interim capacity for the last four months, the hospital announced. Previous to her tenure as interim CNO, King directed the hospital's behavioral health unit.
LRGHealthcare in Laconia, NH, named Theresa L. Champagne its CNO, the organization announced. Champagne is the associate CNO of surgical services for Vassar Brothers Medical Center in Poughkeepsie, NY, and has served as director of perioperative services at Western Connecticut Health Network in Danbury, CT.
MemorialCare Saddleback Medical Center in Laguna Hills, CA, has appointed Brandi Cassingham to the role of CNO, the organization announced. Prior to this role, Cassingham was executive director of acute care services, also at MemorialCare Saddleback.