Throwback Thursday: First Person Oral History with Lowell C. Kruse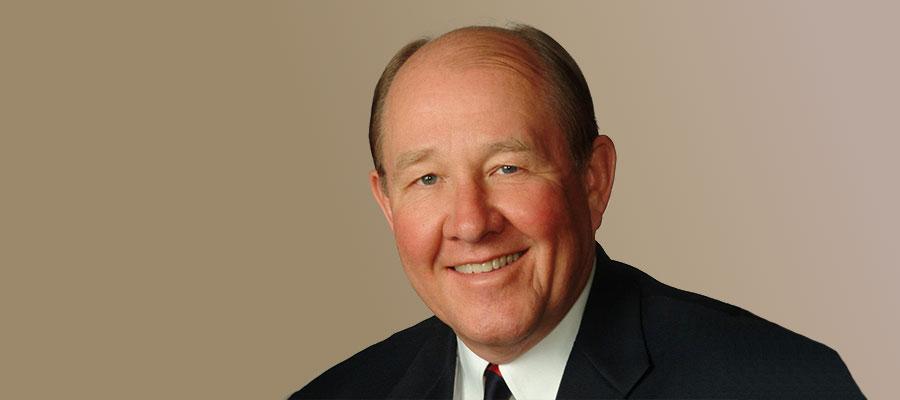 On Thursdays, we highlight an oral history featuring a health care leader who shaped the past and laid the foundation for the future. Since 1978, the AHA has conducted more than 100 interviews as part of this project, and transcripts are available in the oral history collection on the AHA's Resource Center webpage. The following oral history with Lowell Kruse comes from an interview conducted in 2015.
Lowell C. Kruse — a leader in merging hospitals and building healthy communities throughout his career — gained strong work ethic, responsibility and accountability from growing up on a farm. After completing high school, Kruse ultimately believed he would work on the farm with his dad, raise hogs and work for the local veterinarian. "That's as far as my thought process had ever gone," admits Kruse. That was until a local banker stopped by to see his father, and in passing asked Kruse, "Have you thought about going to college?" This sparked the idea that led Lowell to Augustana College in Sioux Falls, SD, and later to the renowned master's program in hospital administration at the University of Minnesota.
After completing his education, Kruse got his first job at St. Barnabas Hospital in Minneapolis, which was going through a merger with Swedish Hospital to form the Metropolitan Medical Center. Lowell then moved to Rochester, NY, to lead the proposed merger of three hospitals that resulted in the creation of Upstate Health System. These experiences prepared him for the capstone of his career, 25 years in leadership at Heartland Health, now known as Mosaic Life Care, in St. Joseph, MO. Heartland Health was the result of the merger and consolidation of two hospitals in the '80s.
In later years, Kruse was able to focus on achieving the Heartland vision: Heartland Health will be the best and safest place in America to receive health care and to live a healthy and productive life. Heartland went on to achieve the Malcolm Baldrige National Quality Award and received the American Hospital Association's Foster G. McGaw Prize.
In this oral history, Kruse reminisces about how he went about achieving change in the communities he worked and the people he met along the way. He also discusses his current volunteer work as Senior Fellow of the Heartland Foundation, an organization dedicated to improving the lives of residents of St. Joseph, MO.
To read the full oral history transcript, click here.