Throwback Thursday: First Person Oral History with David M. Lawrence, M.D.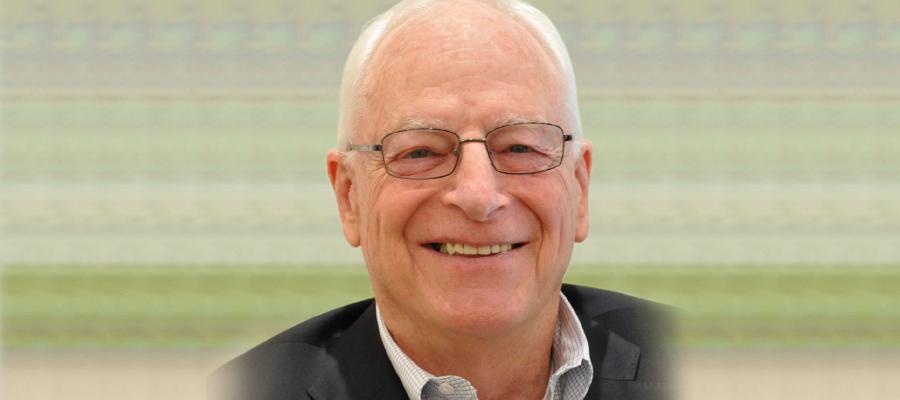 On Thursdays, we highlight an oral history featuring a health care leader who shaped the past and laid the foundation for the future. Since 1978, the AHA has conducted more than 100 interviews as part of this project, and transcripts are available in the oral history collection on the AHA's Resource Center webpage. The following oral history with Dr. David Lawrence comes from an interview conducted in 2013.
David M. Lawrence, M.D., renowned as one of the health care field's most forward-thinking and thought-provoking executives, led the Kaiser Foundation Health Plan and Hospitals in various capacities for more than 21 years. At the age of 16, Lawrence worked for a summer on an old WWII-vintage Liberty ship, which sailed from Portland to Asia. His love for travel — further pursued during and after medical school by working and traveling in Bolivia, the Dominican Republic, and Chile — also demonstrated his interest in learning about people of diverse cultures.
During medical school at the University of Kentucky, Lawrence studied medical problems people encountered in Bolivia for four months. After earning his medical degree, he worked in the Peace Corps in the Dominican Republic, which was followed by overseeing Peace Corps volunteers around the country, and the world. Then in 1970, Lawrence went to Chile for two years as a public health advisor as part of Johns Hopkins University's Hygiene and Public Health program.
Later, back in the States with a growing family, Lawrence took a job with the Permanente Medical Group, becoming the Area Medical Director for the Bess Kaiser Region. Advancing within the Kaiser Permanente organization, Lawrence spent time in Denver and then moved into leadership in the Northern California Region. In 1991, Lawrence became president and CEO of Kaiser Permanente, a position he held for a decade.
In this oral history, Lawrence talks about his experiences related to leadership during the quality movement and the difficulties of choosing an electronic health record platform that would be acceptable to the geographically dispersed providers in the Kaiser Permanente system. He describes a groundbreaking partnership approach to labor relations that he worked out with leadership of the AFL-CIO, despite a challenging interpersonal relationship with the head of the labor organization. Finally, in a look to the future, Lawrence describes innovative medical technologies that he comes across as part of his work with young entrepreneurs.
Click here to see the full oral history.