Throwback Thursday: First Person Oral History with George Lynn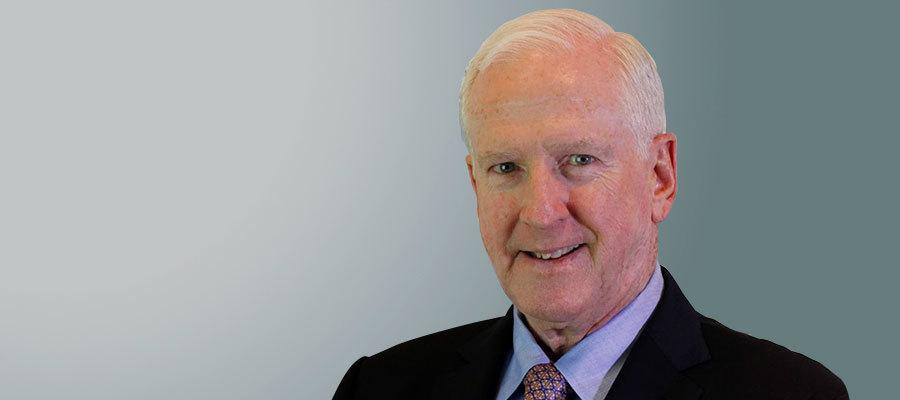 On Thursdays, we highlight an oral history featuring a health care leader who shaped the past and laid the foundation for the future. Since 1978, the AHA has conducted more than 100 interviews as part of this project, and transcripts are available in the oral history collection on the AHA's Resource Center webpage. The following oral history with George Lynn comes from an interview conducted in 2014.
George F. Lynn, president emeritus of AtlantiCare in Atlantic City, N.J., and active volunteer in various professional associations, credits seminary's collective attitude as great preparation for the complexity of health care. After spending two years at a "minor seminary" school (high school), Lynn realized his calling was toward one that involved getting married and having a family. He attended Fordham University in New York City with the goal of teaching high school English. However, a tight job market pushed him in other directions, and Lynn ended up working for a fundraising firm in Philadelphia. One of the projects that he worked for was a capital campaign for the West Jersey Health System, where CEO Barry Brown noticed Lynn and offered him a job in hospital administration – thus starting Lynn on his leadership path.
Lynn participated in the turnaround of two New Jersey organizations: West Jersey Health System and the Atlantic City Medical Center (now known as AtlantiCare), where he served for two decades as CEO. His interest in quality improvement techniques positioned AtlantiCare to be awarded Magnet hospital status and to receive the Malcolm Baldrige National Quality Award.
After serving as chairman of the New Jersey Hospital Association, Lynn served on the American Hospital Association Board of Trustees. In 2005 and for much of 2006, he was chairman of the AHA Board of Trustees, presiding over the leadership transition when long-time AHA President and CEO Dick Davidson retired and Rich Umbdenstock assumed the leadership of AHA. Lynn discusses the challenge of taking the Baldrige journey, among other subjects, in this wide-ranging oral history interview.
To read the full oral history transcript, click here.