Hospital Staff Evacuate Their Burning Homes and Head to Work; Jamie Dimon on Amazon/Chase/Berkshire Hathaway Startup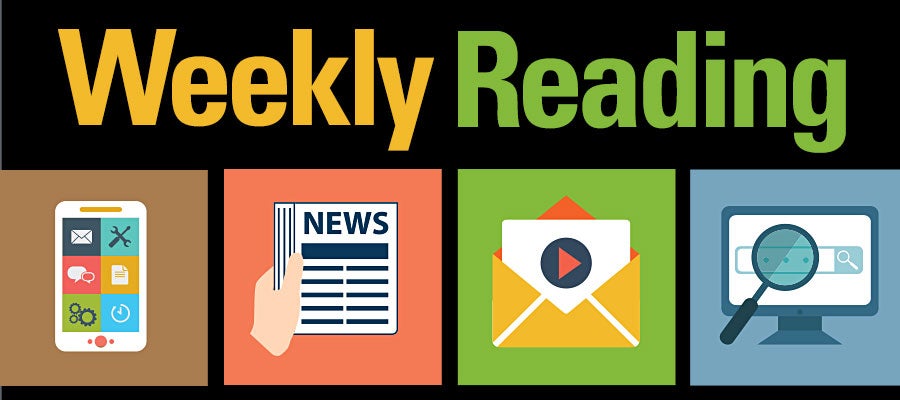 Dimon: Amazon/Chase/Berkshire Hathaway Startup Will Start Slowly
JPMorgan Chase CEO Jamie Dimon compared the trajectory of the health care venture he is spearheading with Amazon CEO Jeff Bezos and Berkshire Hathaway's Warren Buffet to Amazon's journey, CNBC reports. Dimon said that the three leaders "have a long-view" and want to "spend a bunch of time getting one piece of it right," mentioning how Amazon spent 10 years "getting books right" before expanding to other retail undertakings. Dimon didn't explicitly share aspirations for reaching the kind of market share Amazon currently enjoys (the company will focus on the partners' combined 1.1 million employees for now), "but if we come up with some great stuff, we're going to share it with everybody," he said. The unnamed startup will target technology solutions as one of its first steps, CNBC said.
Hospital Staff Shows Up to Work After Carr Fire Leaves them Homeless
Despite losing their homes in the Carr fire that is tearing through Shasta County, Calif., 40 employees of Dignity Health in Redding — including nurses, physicians, and other staff members — came to work to treat the approximately 145 patients in need of care, BuzzFeed News reports.
"Patients take priority," Edward Zawada, an internist, told the publication.
Staff have been working constantly to meet the influx of fire victims, with physicians seeing approximately 20 to 30 patients a day. They also work under the fear that their own hospital might eventually be susceptible to the flames, at one point evacuating babies in the neonatal intensive care unit when they feared the fire was too close.
Centene and Ascension Announce Plans for Medicare Advantage Joint Venture
Health insurer Centene and health system Ascension, both based in St. Louis, have announced plans to set up a Medicare Advantage plan for low-income seniors. The MA plan would be established as a preferred model for the respective systems and affiliates for Centene and Ascension in multiple geographic markets beginning in 2020.
"Working with Centene to create a new Medicare Advantage plan aligns with our Mission of serving those who are vulnerable and struggling the most, which all too often includes our seniors," said Anthony R. Tersigni, president and CEO of Ascension. "We look forward to developing innovative, transformational approaches to serve this growing population in the many communities we serve as part of our Advanced Strategic Direction."
Treating Substance Use Disorder Is More Complicated Than It Seems
America's doctors need more tools and resources to become better allies in the fight against opioid use disorder, Vox reports. Physicians face myriad barriers when it comes to treating patients with substance use disorder, including legal barriers to prescribing helpful medications such as buprenorphine; lack of medical education around the disease; and a dearth of time and resources. Vox highlights the work of Project ECHO, an international program that connects health care providers and specialists via teleconferencing to share medical lessons and expertise and ultimately bolster doctors' confidence as they treat this growing and statistically complex population. The problem ultimately rests with stigma, however: "Addiction has typically fallen between the cracks of behavioral health and physical health, and no one has really wanted to own it as a problem," Project ECHO's Associate Director Miriam Komaromy, M.D., told the publication.