Video Recordings Help Nurses, Physicians Smooth Communication Difficulties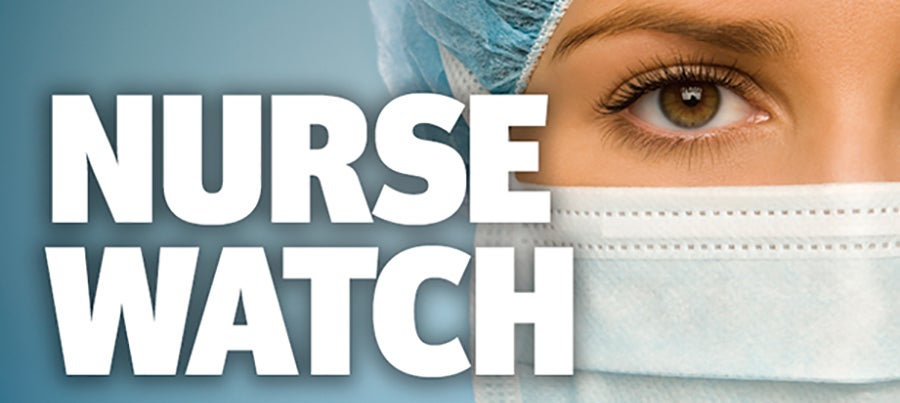 Nurse Watch is compiled in conjunction with the AHA's American Organization of Nurse Executives (AONE) and highlights articles of interest to nurse leaders, nursing professionals and other health care leaders. For more about AONE, visit aone.org.
Michigan Nurse Saves Unconscious Man on Plane
Michigan nurse Katie Yombik was on a docked plane destined for Florida when she heard that another passenger was unresponsive, MLive.com reports. Yombik found the man and began administering CPR. Another nurse onboard summoned an automated external defibrillator, and after shocking the man with it, Yombik and others continued CPR. The man regained color and a pulse before paramedics arrived.
Yombik said that her nursing training had prepared her for this moment. "I had an instructor who told me, 'Don't be surprised if you have to do CPR off the clock, be prepared and know where your AED's are,'" she told the publication. "I think I've always had it in the back of my mind that it might happen one day."
Study: Power Differences Impact Communication
A small pilot study by University of Michigan researchers indicates that power differences keep nurses from communicating openly with physicians, Health Leaders reports. According to the study, nurses were less likely to be clear and direct with these higher-ranking staff members, and physicians didn't press nurses for clarification after "confusing" interactions. Nurses and physicians later watched video recordings of their interactions and were able to identify and take responsibility for their different communication styles, the publication said.
Executive Moves
Geneva, NY-based Finger Lakes Health named Ardelle Bigos its vice president of nursing, Finger Lakes Daily News reports. Previously, Bigos was the chief nursing officer and vice president of patient care services at Eastern Maine Healthcare System in Brewer, ME.
The Medical Center of Aurora (CO) appointed Stacy Black to the role of associate chief nursing officer, the Denver Post reports. Black also will become CNO for Spalding Rehabilitation Hospital in Aurora, which is part of The Medical Center of Aurora. Black most recently served as a multidepartment administrative director at Swedish Medical Center in Englewood, CO.