Walmart and Anthem to sell reduced-cost Medicare Advantage plan drugs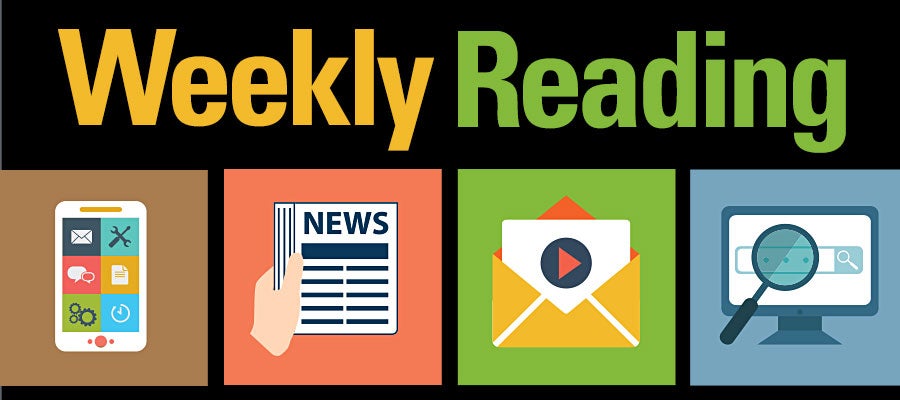 Walmart and Anthem to sell reduced-cost Medicare Advantage plan drugs
Walmart has partnered with another insurance company to offer reduced-cost prescription drugs. The retailer, which has a longstanding drug partnership with insurer Humana, has now announced a deal with health insurer Anthem to provide over-the-counter medications at reduced costs, Reuters reports.
The partnership will start in January 2019 and will enable Anthem's Medicare Advantage plan customers to buy over-the-counter medications from Walmart's stores and website.
Earlier this month, Humana mentioned it was looking to grow its business with the retailer, the publication said.
Parkland survivor finds inspiration at hospital that saved her
Several survivors of the Parkland, Fla., shooting at Marjory Stoneman Douglas High School in February have responded to the traumatic event with political activism. But 17-year-old Maddy Wilford — who was shot multiple times — was inspired to study the work of the doctors who saved her life, the New York Times reports. Now, she's an intern at Broward Health North hospital, the same place she was rushed after being shot in the arm, chest and torso during the rampage.
"With my injuries, I would have been dead," Wilford, who was interested in becoming a physician before the shooting, told the publication. "The work they performed on me, and how quickly I recovered, it made me become more interested [in medicine]."
Although Wilford was changed by the tragedy, "she appeared transformed" in the hospital this summer, the Times wrote, "nurtur[ing] her dreams of practicing the kind of medicine that helped her survive."
Study: Black men might be much healthier if they saw black doctors
A new study shows that black men are much more likely to agree to some preventive measures advised by black doctors than by those who are white or Asian — up to 26 percent more likely, the New York Times reports. These results are so dramatic that researchers estimate the gap in cardiovascular mortality between black men and the rest of the population could shrink by 20 percent if black men agreed to preventive care at these rates in everyday life. Currently, black men have the lowest life expectancy of any ethnicity in the U.S. and are disproportionately affected by heart disease, the Times says, and just 4 percent of doctors are black.
The study showed that black physicians approached patient visits differently than other doctors in the study and seemed to achieve greater rapport with the patients, as evidenced by the physicians' empathetic body language and documentation. ChaRandle Jordan, one of the black doctors who participated in the study, said other physicians could take note by mirroring this empathetic behavior and also working to push past racial divides.
"It's something they don't teach you in medical school — taking that extra step because you appreciate there have been barriers in the past," he said.
Emergency departments seize opportunity to treat opioid withdrawals
With approximately 50,000 people dying from opioid overdoses last year alone, some emergency departments are giving patients medicine to help them withdraw from substance use disorders and to enroll them in regular treatment, the New York Times reports. Hospitals look at this window as an opportunity to provide a recovery intervention to patients who might not otherwise get care, the publication says, citing the difficulty many patients face in finding a physician who can not only prescribe this medicine, but who also takes insurance and is readily available. The withdrawal medication, called buprenorphine, has proven to be twice as effective in getting patients in treatment within 30 days and can "show [patients] there's a pathway back to feeling normal," an emergency medicine specialist told the publication.
A few dozen hospital emergency departments now offer the medication, and many more are interested in learning about how to get started, the Times said.
Health systems form Medicaid Transformation Project
Seventeen health systems are collaborating to identify, develop and scale financially sustainable digital solutions to improve health care for the 75 million Americans on Medicaid, HealthLeaders reports. The Medicaid Transformation Project will focus on critical challenges facing vulnerable populations across the country, including behavioral health, women and infant care, substance use disorder and avoidable emergency department visits. The collaborative will be led by AVIA, the health system digital transformation network, and Andy Slavitt, former acting administrator at the Centers for Medicare & Medicaid Services, and founder of the venture capital firm Town Hall Ventures.