Sam Hazen named CEO of HCA Healthcare; Harry Brockus tapped as CEO of Carle Richland Memorial Hospital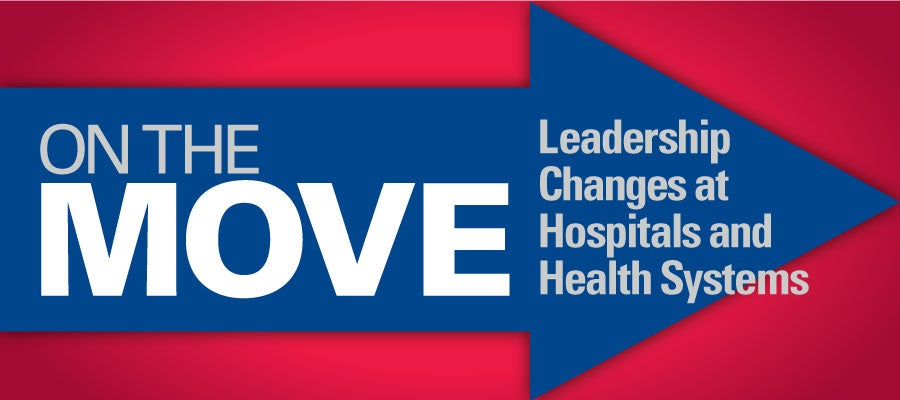 Sam Hazen named CEO of HCA Healthcare in Nashville effective Jan. 1.
The HCA Healthcare board of directors has chosen Hazen, who currently serves as president and chief operating officer of HCA Healthcare, to succeed R. Milton Johnson as CEO effective Jan. 1, 2019. Hazen also has been appointed to the board of directors, effective Sept. 10. In addition, the board has announced that it plans to appoint Thomas F. Frist III, a current board member, to serve as chairman of the board of directors effective April 26, 2019.
Harry Brockus selected CEO of Carle Richland Memorial Hospital in Illinois.
Brockus will expand his role by serving as Carle's system vice president for regional health and CEO of Carle Richland Memorial Hospital in Olney, Ill. He had served as interim CEO of the hospital since May.
Shawn Vincent named CEO of Loyola Medicine in Maywood, Ill.
Loyola Medicine selected Vincent as CEO effective Nov. 5. Mostly recently he served as chief operating officer of August University Health in Georgia.
Jay Pennisson named CFO of Brookwood Baptist Medical Center in Birmingham, Ala.
The medical center tapped Pennisson as chief financial officer. He most recently served as vice president of finance and CFO of Dallas-based Tenet Healthcare's Texas Region.
Jody Prather, M.D., selected as chief strategy officer of Baptist Health in Louisville.
The health system tapped Prather to move into the role effective Sept. 17. Prather is the current vice president of population health and chief strategy officer at Hardin Memorial Health in Elizabethtown, Ky.
Bryce Sillyman appointed COO of Pottstown Hospital in Pennsylvania
Pottstown Hospital named Sillyman as chief operating officer. In this role, he will be responsible for assisting clinicians in providing the best care possible while optimizing operations and strategy.