Hospitals and health systems are getting behind early detection, prevention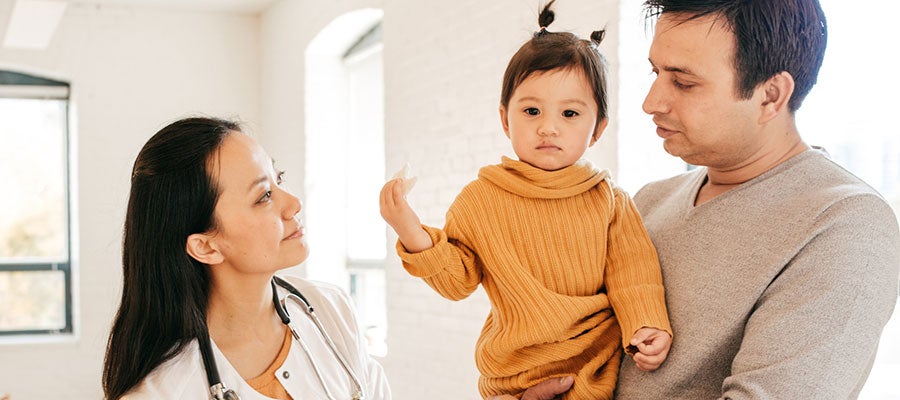 St. John's Hospitals in Oxnard, Calif., are ensuring local women get needed preventive cancer care regardless of their income status; Connecticut Children's Medical Center in Hartford streamlines detection of developmental challenges in young people; and Canton, Ohio-based Aultman Health Foundation puts the work in to prevent falls among its senior community.
When breast cancer detection expenses are out of reach, this program pays them
St. John's Hospitals in Oxnard, Calif., covers the cost of diagnostic mammography and ultrasound for underserved, uninsured and disenfranchised women through its Women under 40 Breast Cancer Early Detection Program. Hospital leaders created the initiative in 2000 after noticing that several local young women were unable to pay for the next diagnostic step following troubling breast exams. Leaders partnered with the community's low-income clinics to identify women in need, as well as with Dignity Health St. John's Regional Medical Center radiology department. The latter partnership enables additional women to complete diagnostic mammograms and ultrasounds at a steeply discounted fee.
In 2016, St. John's provided 162 free diagnostic mammograms and ultrasounds to women under the age of 40. Of these, 14 women underwent biopsies. Program leaders referred and followed up with women needing requiring further care.
Read about the lessons learned and goals for the program here.
Speedy detection through a continuum of care
Through the Help Me Grow National Center, leaders at Connecticut Children's Medical Center in Hartford provide technical assistance to affiliates that work to advance early detection and intervention for vulnerable and at-risk children. This includes newborns to children at the age of eight who show signs of developmental or behavioral challenges. This is a population that often eludes detection and intervention until problems escalate and become far costlier to manage.
The program builds collaboration across sectors, including health care, early care and education and family support, promotes children's optimal healthy development, and reduces the expense of unnecessary medical referrals.
Today, the National Center leads a National Affiliate Network of 25 affiliate states that operate more than 50 Help Me Grow systems.
Collectively, the Help Me Grow National Network serves approximately 75,000 families across the country, reaches around 150,000 family members through community events, and provides training to nearly 2,000 physicians every year.
Learn more about the program's impact here.
Preventing falls through awareness and education
Canton, Ohio-based Aultman Health Foundation, through its Trauma Services department, developed and implemented a Fall Prevention Program that provided fall prevention education to more than 70 churches, health fairs, nursing care facilities, senior centers and YMCAs. This has driven a 9.2 percent decrease in the number of patients admitted for a fall from 2015 to 2016. For those patients admitted ages 65 and older, from the period of 2015 to 2016, the number of falls decreased by 11.4 percent.
The program provides strategies to help prevent older people from falling and cover topics such as home modifications; medications that may affect balance; and exercises to improve strength and stability.
Read more about the significance of the program here.