New AONE CEO Robyn Begley discusses the organization's top priorities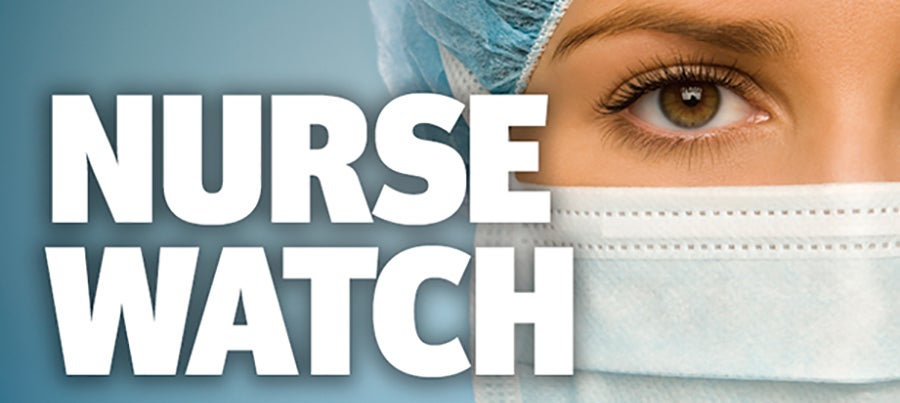 Nurse Watch is compiled in conjunction with the AHA's American Organization of Nurse Executives (AONE) and highlights articles of interest to nurse leaders, nursing professionals and other health care leaders. For more about AONE, visit aone.org.
Begley explores expanding role of nurse leadership
AONE CEO Robyn Begley discusses the expanding role of nurse leadership in an interview with Fierce Healthcare. Begley recounts her path from maternal and child health nurse to nurse leader. Begley spent 35 years at Geisinger's AtlantiCare Health System in New Jersey, including 20 years as chief nursing officer. As the new CEO of AONE, Begley said the organization's top priorities include battling the opioid crisis and workplace violence. AONE has more.
Nurse works in the trenches with those affected by hurricane
Last month, Virginia nurse Careen Rodgers spent 10 days helping those affected by Hurricane Florence along the coast of North Carolina by providing first aid, emotional support and more, the Martinsville Bulletin reports. Rodgers worked long hours alongside a team of 1,000 National Guard and health care personnel. She and other responders slept in cots in a shelter along with the survivors in Raleigh, one of the areas hit hardest by the storm.
"It reminded me about the importance of family and caring for others," Rodgers said. "It was all about helping people at a basic level of humanity. It's heartwarming to know a nurse could help."
Nurse saves choking woman
Georgia nurse Valencia Jones saved a woman choking at a steakhouse last month by performing the Heimlich maneuver, WLTX19 reports. According to a witness, Jones leapt to help the choking victim after she heard another's cry for help. It was her first time performing the movement on a person and not in a training environment.
"I don't think she realized how amazing her actions were," Jones' friend told the publication. "She moved so quickly [and] she didn't think twice."
Jones, who is a nurse at Macon-based Navicent Health, said she thinks more people should undergo CPR training for similar emergencies.