AONE CEO discusses the importance of clinicians' personal health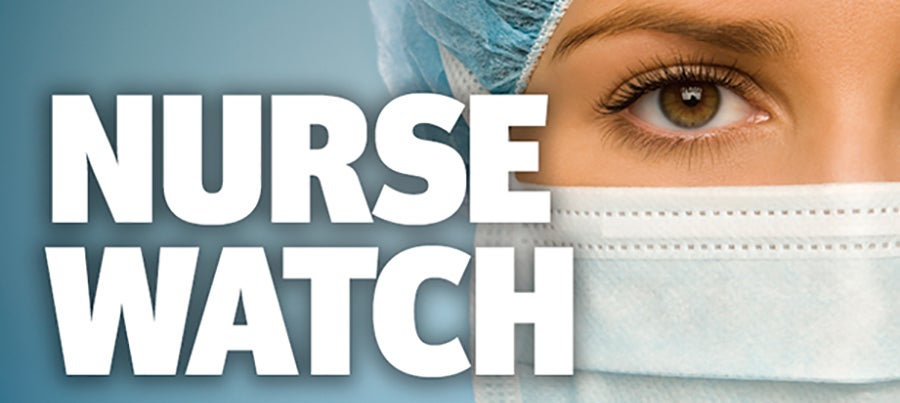 Nurse Watch is compiled in conjunction with the AHA's American Organization of Nurse Executives (AONE) and highlights articles of interest to nurse leaders, nursing professionals and other health care leaders. For more about AONE, visit aone.org.
AONE CEO: Personal health is important
Leading by example and focusing on personal health can positively affect the health care field, AONE CEO and AHA senior vice president and chief nursing officer Robyn Begley said in a recent interview with Becker's Hospital Review. Begley's comments were among those of 13 health care leaders.
"We need to care for ourselves, so we can care for our patients, health care team and community," said Begley.
AONE has more.
Nurse saves collapsed man at Walmart
New Jersey nurse Shakeyda Myers rushed to the aid of a man at a Walmart last week after he collapsed next to her in line, saving his life, New Jersey News 12 reported. When Myers saw the man fall, she rolled him to his left side and searched in vain for a pulse. She called 911, immediately began performing chest compressions and used a defibrillator to start his heart. By the time police arrived, the man's pulse had returned, and he was breathing. He was later rushed to the hospital.
Saving this man's life "validates" Myers' choice in career, she told the publication.
Study: 'Eyeballing' ED patients might be better than formal assessments
Visually assessing patients coming to the emergency department to determine who is sickest may be more effective than conducting a formal medical assessment, a study in Emergency Medicine Journal suggests. The authors assessed about 6,400 patients seeking ED care during three months and found that the simple visual assessment was more accurate than the structured assessment in determining the risk of death within 48 hours and 30 days. In an accompanying editorial, journal editor Ellen Weber, M.D., said that structured triage forces experienced nurses to follow a set procedure rather than using their experience and clinical judgment.
Executive moves in the field
The American Academy of Nursing's new chief executive officer is Suzanne Miyamoto, an AONE member. Miyamoto begins her new role on Dec. 3 after serving as the chief policy officer at the American Association of Colleges of Nursing. AONE has more.
Elbert Memorial Hospital (Elberton, Ga.), appointed Tammy Harlow to the role of chief nursing officer, The Elberton Star reports. Harlow was most recently director of nursing at Grady General Hospital in Cairo, Ga.
Overland Park, Kan.-based HCA Midwest Health appointed Nan Whalen to the role of chief nursing officer at Overland Park Regional Medical Center, the organization announced. Previously, Whalen was CNO at Menorah Medical Center in Overland Park, also part of HCA Midwest Health.