More and more hospitals are working to address food insecurity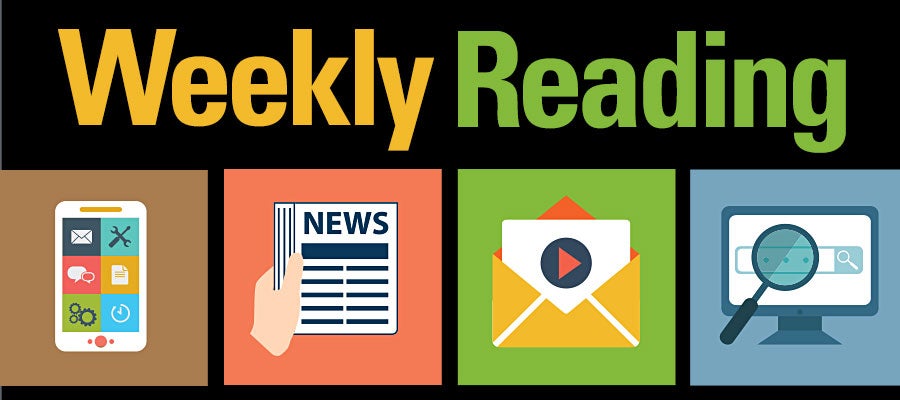 More and more hospitals target food insecurity
Hospitals have discovered the financial and community benefits of keeping patients healthy by addressing their dietary needs — whether they're food insecure or require nutritional education — rather than paying much greater chronic disease treatment costs further down the line. The Wall Street Journal highlights efforts from ProMedica and Northwell Health, who run grocery stores and food pantries and often give patients free food, dietary counseling and also screen them for food insecurity and other food-related diseases. The story also underpins the AHA's Food Insecurity and the Role of Hospitals report, which illustrates how food insecurity and health issues, including chronic illness and child development, intersect.
The AHA through the report encouraged hospitals to help food insecure patients, or those who have access to little or no nutritious food. These efforts appear to have resonated, as food pantries are now in many hospitals, the publication said.
Saving with analytics
Roanoke, Va.-based Carilion Clinic is saving millions of dollars with the aid of an analytics program that takes social determinants into consideration and measures clinical staff's workflow, which maximizes efficiency, Healthcare IT News reports. Using technology from Evolent Health, Carilion identifies patients who would benefit most from intervention, integrates that information into its workflow and enhances its nurse productivity and performance management in the process.
The Evolent system accesses claims and lab data across multiple populations and melds that with pertinent data sources that are "specific to socio-economic and social determinants of health," the publication said. This information helps it churn out insights that inform care strategies, which also are managed within the system.
Artificial intelligence is blowing up, but not taking over
Artificial intelligence has taken off in recent years due to the electronic medical record and the preponderance of available data, said experts at the 2018 GeekWire Summit this week. Tech leaders such as Harjinder Sandhu, the CEO and founder of AI company SayKara; Michael Calhoun, CEO and co-founder of medical imaging analysis company Mindshare Medical; and Anisha Sood, a partner at Echo Health Venture, discussed the applications for AI, Geekwire reports, saying it "could be just as varied and far-reaching as the vast swaths of data involved in the healthcare system, [achieving] everything from predicting which patients will get sick to assisting doctors in the operating room."
The tech leaders affirmed what physicians and others have been saying about the tool's ultimate value: while it's very handy for doctors, it's not close to replacing them.
Ovarian cancer is a relatively unknown disease
Although ovarian cancer is treatable and even curable in its early stages, a recent study shows that women and physicians in 44 countries — the amount surveyed — are, to varying degrees, in the dark about it, WBUR reports. For example, two-thirds of the 1,531 women surveyed (all who had this cancer) either had not heard of ovarian cancer prior to their diagnosis or knew nothing more than its name. Many respondents said their physicians weren't properly educated about ovarian cancer either, as evidenced by their long diagnosis times and other issues.
The disease, which is the eighth leading cause of cancer in women, will afflict nearly 300,000 women this year, the World Health Organizations says.