Employers finding new ways to reduce high deductibles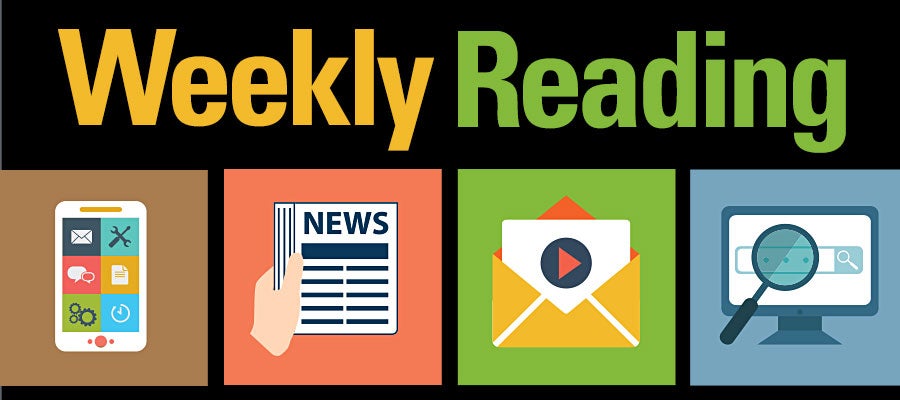 Midwestern city ends homelessness among veterans
The city of Rockford, which is about 90 miles northwest of Chicago, is one of the first in the nation to end homelessness among veterans, the Wall Street Journal reports. Officials consider its program, which was developed in response to former First Lady Michelle Obama's 2014 challenge to end veteran homelessness, to be a model for other cities, the publication said.
City workers search the streets for homeless veterans, and, once identified, the city works with a dozen federal, local and private agencies to find them homes within 30 days. Rockford and two nearby counties spend about $3.5 million annually on health and housing programs from state, local and federal sources, the publication said.
Since 2015, when it was certified for ending veteran homelessness, nearly 200 veterans have received housing in the Rockford area, Rockford's homeless program coordinator Angie Walker told the publication. Just three veterans are still in need of housing as of Nov. 28.
To keep the city's certification, there can't be more than eight identified homeless veterans at any given time, the publication said.
Nationwide, there are about 15,000 unsheltered, homeless veterans, the Journal said, citing data from the Department of Housing and Urban Development.
More employers try reducing care costs to avoid high deductibles
More business leaders are contending with the rising cost of health insurance by finding opportunities to relieve their employees of growing cost burdens that often pop up in the form of high deductibles, the Wall Street Journal reports.
As the average deductible for a single worker rises to approximately $1,350, employers are 9 percent less likely to offer only high-deductible health plans next year, the Journal found. This is in contrast to the recent trend of employers doing the opposite: they were more likely to offer only high-deductible health plans over the past six years.
Today, employers are looking to address the underlying behavior that propels these costs in the first place, which includes attempting to change how they pay for drugs, starting their own clinics and nudging patients – and physicians – toward lower-cost, high-quality care, the publication said.
Medical school diversity inches up
A study published in JAMA shows that more medical schools have increased enrollment diversity in response to the Liasion Committee on Medical Education's 2009 edict to do so, but medical student bodies were still 58.9 percent white in 2017, NPR reports.
"We see the trend going up, but it's going up very slowly," Dowin Boatright, M.D., an assistant professor of emergency medicine at Yale University and coauthor of the study told the publication. "If we're trying to get some degree of representation that matches the proportion of black people in the population as a whole ... We're talking 20 to 50 years."
While the percentage of Latino and Asian students enrolled in medical schools increased from 2002 and 2012, the amount of female and black students fell each year during that time period, the publication said.