Michael Slubowski to become CEO of Trinity Health on July 1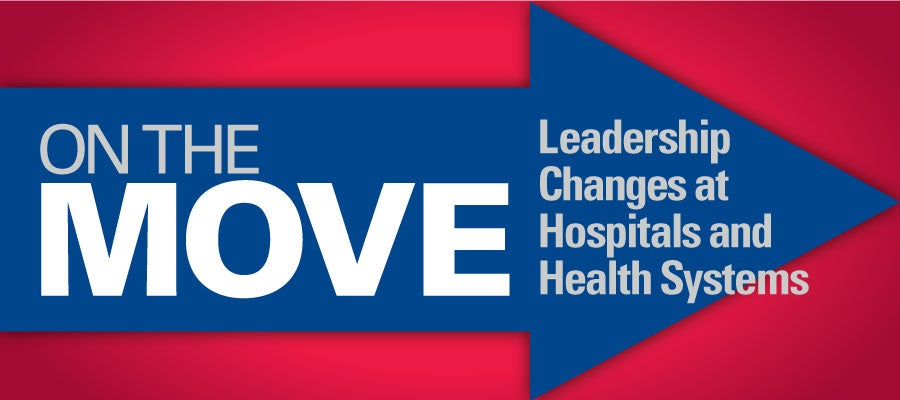 Trinity Health names CEO
The Board of Directors of Livonia, Mich.-based Trinity Health unanimously elected Michael Slubowski, the health system's current president and chief operating officer, to become the next CEO effective July 1. Slubowski joined Trinity Health as president and COO in May 2017. Most recently, Slubowski served as president and CEO of SCL Health. Richard Gilfillan, M.D., Trinity's current CEO, will leave the health system in June.
Sacred Heart Health System selects CEO
Ascension Florida has named Henry Stovall president and CEO of Scared Heart Health System in Pensacola. Stovall has served as the president of Sacred Heart Hospital, also in Pensacola, since 2012. Stovall will continue to lead the Pensacola hospital and the Studer Family Children's Hospital at Sacred Heart.
Medical City McKinney appoints COO
McKinney, Texas-based Medical City McKinney named Andrew Zenger chief operating officer effective Feb. 1. Most recently, Zenger served as the assistant administrator at Medical City Arlington since January 2018. In the new role, Zenger will oversee day-to-day operations, business strategies and compliance policies.
Northern Hospital of Surry County appoints CMO
Mount Airy, N.C.-based Northern Hospital of Surry County tapped Jason Edsall, M.D., to serve as chief medical officer effective Jan. 1. Edsall is a full-time attending emergency physician in the hospital's emergency department and serves as medical director of its advanced primary stroke center. Edsall will continue to fulfill his current responsibilities when he becomes CMO.
Lakeview Regional Medical Center names CFO
Covington, La.-based Lakeview Regional Medical Center in New Orleans named Stacey O'Connell chief financial officer. O'Connell currently serves as the CFO of Garden Park Medical Center in Gulfport, Miss., a role she will keep in addition to her new responsibilities at Lakeview Regional. Both facilities are members of HCA Healthcare's MidAmerica division.
Spectrum Health appoints regional market leader
Grand Rapids, Mich.-based Spectrum Health has tapped Andrea Leslie, R.N., to serve as northeast regional market leader and president of Spectrum Health United, Kelsey, Big Rapids and Reed City hospitals effective Jan. 1. Leslie has been president at United and Kelsey hospitals in Greenville and Lakeview since 2016.
Cedars-Sinai Marina del Rey Hospital names new CNO
California-based Cedars-Sinai Marina del Rey Hospital named Joanne Laguna-Kennedy, R.N., vice president of hospital operations and chief nursing officer. Laguna-Kennedy previously served as an executive director of nursing at Los Angeles-based Cedars-Sinai.