Nurse practitioners are caring for more patients when physicians can't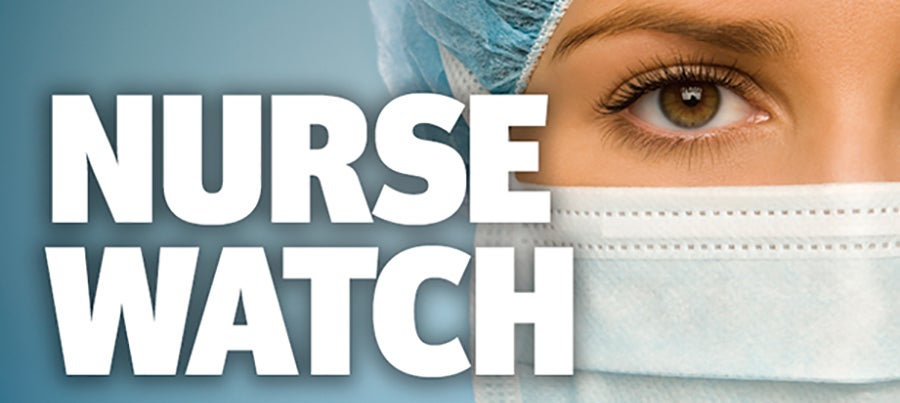 Nurse Watch is compiled in conjunction with the AHA's American Organization of Nurse Executives (AONE) and highlights articles of interest to nurse leaders, nursing professionals and other health care leaders. For more about AONE, visit aone.org.
Two nurses save the life of car crash victim
Two Portland nurses are credited with saving the life of a man who was in a car that was struck by an SUV last week, Portland's News Channel 21 reported. Annie Turner and Rachel Punzalan were the first to stop and help Randall Sullenger, 49, who was lying on the ground next to his car. They began doing chest compressions until they found a pulse and help arrived, the news station said.
Medics at the scene told investigators Sullenger survived the crash "as a direct result of two nurses who happened to be in the area and stopped to render aid," local police told the news station.
Study: More NPs provide primary care where physicians are scarce
Nurse practitioners (NPs) are rapidly taking on more primary care coverage of patients in rural and low-income areas, where physicians are less available, a recent study published in JAMA shows.
Between 2010 and 2016, the number of NPs providing primary care grew from 59,000 to 123,000, while the number of primary care physicians went from 226,000 to 244,000, the analysis found. The average number of NPs serving rural communities rose from 25.2 to 41.3 per 100,000 people during that period, while the average number of physicians dropped from 59.5 to 47.8 per 100,000 people. In low-income areas, the average number of NPs rose from 19.8 to 41.1 per 100,000 people, while physician numbers dropped slightly from 52.9 to 52 per 100,000 people.
Executive moves
Cleveland Clinic Akron General hospital in Ohio named Sheila Miller as its chief nursing officer (CNO), Crain's Cleveland Business reported. Previously, Miller was CNO of South Pointe Hospital, a Cleveland Clinic hospital in Warrensville Heights, Ohio.
Detroit Medical Center (DMC) has selected Travis Maher as its CNO for three of its hospitals, the organization announced. Maher will supervise clinical care at DMC's Detroit Receiving Hospital, Harper University Hospital and Hutzel Women's Hospital, all based in Detroit. Maher was previously CNO at Abbott Northwestern Hospital in Minneapolis.
Oklahoma City-based INTEGRIS Baptist Medical Center appointed Lewis Perkins to the role of CNO, Oklahoma's Nursing Times reported. Perkins previously served as system vice president of nursing at Norton Healthcare in Louisville, Ky.