Kalispell Regional Healthcare names president and CEO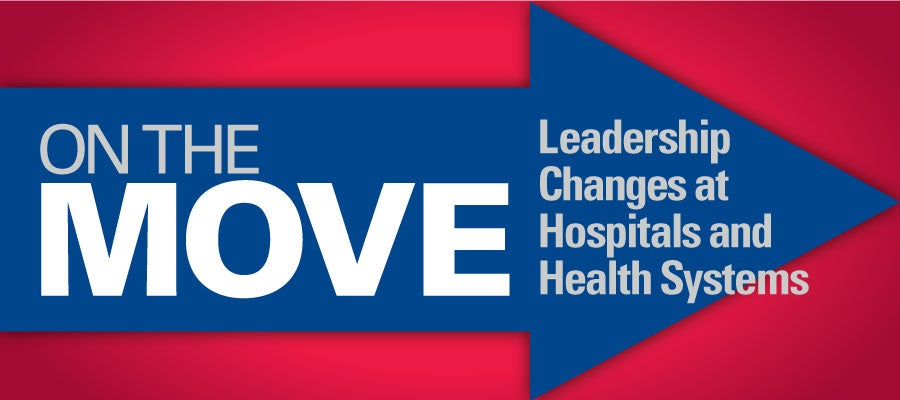 Kalispell Regional Healthcare announces president and CEO
The Kalispell Regional Healthcare Board of Trustees has named Craig Lambrecht, M.D., as the system's new president and CEO beginning in early February. Lambrecht has served as president of Sanford West, a member of the Sanford Health System, since 2012 and previously as president and CEO of Medcenter One Health System in Bismarck, N.D. He is a delegate to the AHA.
The Hospitals of Providence names Sierra Campus CEO
El Paso, Texas-based The Hospitals of Providence has named Rob Anderson CEO of its Sierra Campus in El Paso. Anderson joined The Hospitals of Providence in 2011 and most recently served as its market chief strategy officer and as administrator of Providence Children's Hospital.
Antelope Valley Hospital names CEO
The Antelope Valley Healthcare District Board of Directors has named Edward Mirzabegian CEO of Lancaster, Calif.-based Antelope Valley Hospital effective Jan. 15. Mirzabegian also served as the hospital's CEO from 2007 to 2013.
Central Maine Healthcare names new president
Central Maine Healthcare has named Peter Wright president of Bridgton and Rumford Hospitals effective in mid-March. Wright most recently served six years as president and CEO of Valley Regional Healthcare in Claremont, N.H. He is a member of the AHA Board of Trustees.
Novant Health names president, COO for Kernersville Medical Center
Winston-Salem, N.C.-based Novant Health has named Kirsten Royster president and chief operating officer of Novant Health Kernersville Medical Center. She previously was president and COO of Novant Health Medical Park Hospital in Winston-Salem, and will continue to serve as the health system's patient experience officer.