UCHealth Longs Peak Hospital appoints president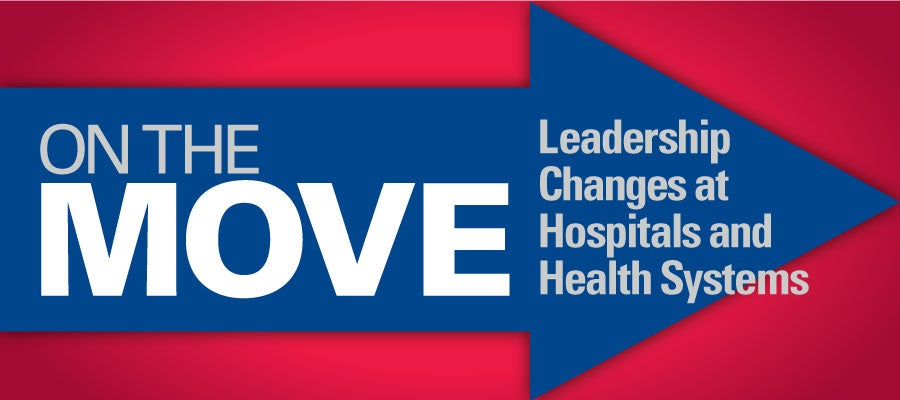 UCHealth Longs Peak Hospital appoints president
Longmont, Colo.-based UCHealth Longs Peak Hospital has selected Lonnie Cramer as its president effective Feb. 25. He currently serves as chief operating officer at Penrose-St. Francis Health Services, Colorado Springs.
Sutter Health names first chief population health officer
Sacramento, Calif.-based Sutter Health has appointed Christopher Stanley, M.D., as its first chief population health officer. Stanley will oversee Sutter Population Health Services, a new division that will work to enhance the system's clinical support structure and improve nonmedical aspects of care. He joins Sutter from Navigant Consulting, where he was a director in its Healthcare Value Transformation practice.
Cache Valley Hospital names CMO
North Logan, Utah-based Cache Valley Hospital has named as its CMO Jess Jewett, M.D., who also serves as the hospital's medical director of emergency medicine and managing partner for the Cache Valley Division of Emergency Physicians Integrated Care.
Gundersen Health System names CFO
La Crosse, Wis.-based Gundersen Health System has named Jerry Oetzel its chief financial officer effective in March. He previously served as CFO at Temple University Hospital in Philadelphia.
Elliot Health System names COO
Manchester, N.H.-based Elliot Health System has appointed Joseph Tate Curti COO. He previously was COO and senior vice president at Southern New Hampshire Health in Nashua.