HCA Healthcare names president of new North Carolina division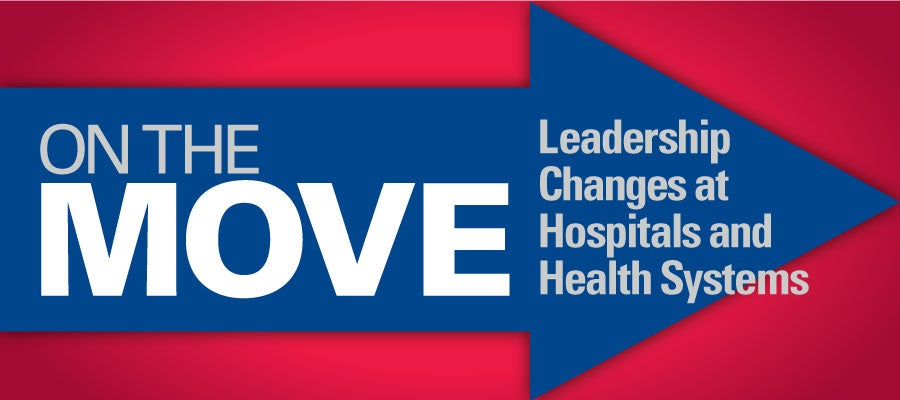 HCA Healthcare names president of new division
HCA Healthcare has appointed Greg Lowe president of its new Asheville-based North Carolina division effective April 1. The division is composed of the six-hospital Mission Health system that HCA recently purchased in western North Carolina. Lowe has served as CEO of HCA Healthcare's Chippenham and Johnston-Willis hospitals in Richmond, Va., since 2016.
Cheyenne Regional Health System names CEO
Cheyenne (Wyo.) Regional Health System has appointed Timothy Thornell CEO effective April 8. He currently serves as CEO of Lea Regional Medical Center and Lea Regional Medical Group in Hobbs, N.M. Thornell is a Fellow of the American College of Healthcare Executives and serves as a board member with the New Mexico Hospital Association. He succeeds Patrick Madigan, who will remain on staff during the transition.
HSHS Holy Family Hospital names CEO
Springfield, Ill.-based Hospital Sisters Health System has named Kelly Sager president and CEO of HSHS Holy Family Hospital in Greenville, Ill., effective March 18. She currently serves as chief nurse executive for HSHS Southern Illinois Division.
Northwest Health appoints CFO for 2 hospitals
Bentonville, Ark.-based Northwest Health has appointed Jermaine Bucknor chief financial officer of Northwest Medical Center-Bentonville and Northwest Health Physicians' Specialty Hospital, Fayetteville, Ark. Bucknor had been serving as CFO of AllianceHealth Midwest, Midwest City, Okla., since 2017.
Glens Falls Hospital appoints CMO
Glens Falls (N.Y.) Hospital has named Howard Fritz, M.D., vice president of medical affairs and chief medical officer. He retired as a partner in Gastroenterology Associates of Northern New York in September 2018 after 29 years with the practice. Fritz succeeds Robert Pringle, M.D., who served as interim CMO.