Nurse donates 'one in a million' matching bone marrow to save stranger's life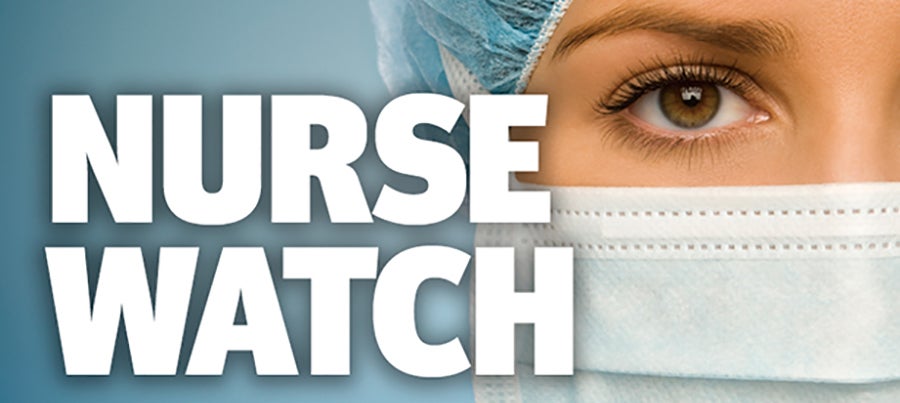 Nurse Watch is compiled in conjunction with the AHA's American Organization of Nurse Executives (AONE) and highlights articles of interest to nurse leaders, nursing professionals and other health care leaders. For more about AONE, visit aone.org.
Nurse with rare bone marrow match saves stranger's life
Pediatric oncology nurse Mollie Ring of Creve Coeur, Mo., donated her bone marrow to a leukemia patient and saved the patient's life, according to Mercy health system. Ring, who is a nurse at Mercy's Cardinals Kids Cancer Center, discovered she was a perfect match — the odds of which, Mercy said, are one in a million — for a 30-year-old stranger with acute myeloid leukemia. Even though Ring had never met the patient, Ring went through the involved process of donating bone marrow to her and saved her life.
Nurse treks through severe snowstorm to care for patient in need
Michigan nurse Nancy Miller trekked a half mile during a severe snowstorm to help a home-bound hospice patient in need, 9&10 News reports. The snowstorm was so heavy that Miller's employer, Hospice of the EUP in Sault Ste. Marie, Mich., was closed. But Miller lived relatively close to the patient, so she put on snowshoes and trekked about 15 minutes to care for that person.
"Something I think we have here at hospices is a can-do attitude," Miller told the publication. "If somebody has a need, we don't say no. We say, 'How we can do that?'"
Executive moves
West Palm Beach, Fla.-based Good Samaritan Medical Center has named Joseph Lopez-Cepero chief nursing officer. Lopez-Cepero was most recently CNO at San Ramon (Calif.) Regional Medical Center.
Fountain Valley, Calif.-based MemorialCare has named Antonio Garcia CNO of Long Beach (Calif.) Memorial Medical Center and Miller Children's & Women's Hospital Long Beach. Garcia most recently served as CNO of Dallas-based Tenet Healthcare's Northern California Central Valley Region.
Donna Poduska, CNO of UCHealth Poudre Valley Hospital in Fort Collins, Colo., retired at the end of February after working 50 years at the hospital. Julie Nunley will succeed her.